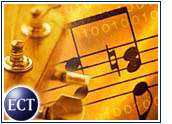 Universal Music Group (UMG) said late Wednesday that it has bought out BMG Entertainment's stake in GetMusic, an online e-commerce and music information site founded jointly by the companies in 1999.
"I think we're seeing Universal make a more aggressive move to catch up with BMG," Webnoize researcher Gregor Rohda told the E-Commerce Times. He pointed out that BMG has an entire arm devoted to Internet activities.
Vivendi Universal, UMG's parent company, said that it plans to consolidate all of its music operations, including UMG's Farmclub.com and Universal Music International's music portal Voxstar, into GetMusic.
"I welcome the creation of one Universal music portal, which will operate globally as GetMusic, allowing us to focus on both consumer needs and our own marketing requirements in a unified fashion," Universal Music International chairman and chief executive officer Jorgen Larsen said.
Less E-Commerce
GetMusic spokesperson Grace Salafia told the E-Commerce Times that the move was made because BMG and Universal were "going in different directions with their e-commerce activities."
Although e-commerce will continue to be a part of GetMusic, Salafia said that "we see it more information and music" than online music sales.
Layoffs to Follow
Salafia said that about 30 percent of GetMusic and Farmclub's total workforce would be let go. Financial terms of the deal were not disclosed, but media reports put the total amount invested by UMG and BMG in GetMusic at less than US$50 million.
Salafia said that Farmclub and GetMusic would continue to be separate brands, but because their audiences are "very different," UMG views this as an opportunity to "cross-pollinate and create something more meaningful."
Spreading Out
UMG said that GetMusic would work hand-in-hand with the European music portal Vizzavi, a joint venture between Vivendi Universal and Voxstar, to roll out music programming and e-commerce throughout Europe.
Heading the combined GetMusic-Farmclub operations will be Andrew Nibley, who joined GetMusic as president and chief executive officer in October 1999. UMG said that in his new role, Nibley would be responsible for all of UMG's music portal activities around the world.
Although no longer a part owner in GetMusic, BMG will continue to work with the site to supply programming from the BMG family of labels. UMG also said that GetMusic will continue to work with artists from all labels to "offer the most wide-ranging entertainment to consumers."
Controlling the Food Chain
Although UMG did not say how the deal would affect plans for EMusic, the digital download site it is acquiring for $23 million, a Reuters story cited sources close to the company as saying that once the acquisition is complete, part of EMusic's assets, including Downbeat.com and Rollingstone.com, could become part of GetMusic.
Rohda said that when the EMusic deal is complete, Universal would have a "nice complete artists platform," running the gamut from emerging artists to established stars.
He pointed out that Farmclub gives Universal a gateway to new artists, EMusic gives the music giant access to a wide range of established independent artists, and that through its own labels, Universal controls a wide range of established artists.
UMG said that after the integration is complete, Farmclub would continue to provide emerging artists with a platform for their work online. However, the weekly music show that Farmclub currently produces for USA Networks will reportedly be canceled. GetMusic is reportedly currently developing its own music show for syndication to various networks.