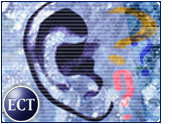 It's reminiscent of the earliest days of e-commerce. In the span of a few days, a slew of partnerships, marketing deals and new ventures are announced, all aimed at capturing a share of a new electronic market. Except this time it's the market for downloading digital music.
A second gold rush has gotten under way before the miners have returned from the first.
Yahoo! linked with Duet. MSN unveiled a streaming music channel. Universal Music Group emerged as the buyer of EMusic. MTV said it was standing by with 10,000 songs ready for download.
America Online, Bertelsmann and EMI all hooked up with RealNetworks for a streaming service. Amazon has already rolled out its digital music center. And of course, MP3.com and Napster continue to hold on for dear life while a legal storm rages around them.
To put it mildly, it's a crowded field. So is a shakeout — like the thinning of the e-tail ranks still underway — inevitable? And who will be left standing when all is said and done?
Elbow Room
"There is going to be something of a shakeout," Webnoize director of research Lee Black told the E-Commerce Times. "There's not a lot of room for players on the distribution side."
Existing platforms, such as Rio, MSN and RealNetworks and even MP3.com and Napster, have the best chance of becoming a standard distribution model.
Good News
However, Black said that there will be less of a thinning of ranks among the companies that actually deliver the music to consumers. At those companies, any player who can aggregate enough listeners — and more importantly, buyers — will be able to survive.
Still, aside from Napster, which has managed to capture the consumer imagination, no one has yet grabbed the attention of Web music users.
"We always thought portals had a great advantage here," Black said. "It makes sense that they could integrate music into a My Yahoo! or an AOL very easily. But they have really dragged their feet just like the record labels themselves."
Advantage Portals?
Part of the problem is cost. Obtaining legal content is an expensive proposition. The uncertain legal environment has also kept many major media players on the sidelines until now.
Still, Forrester Research analyst Eric Sheirer believes that portals have the upper hand, due to their ability to aggregate millions of users in one place.
And, he argued in a recent report, Web music may even become a vehicle for advertisers who have so far kept the bulk of their marketing budgets away from the Net. Just the medicine for the ailing Web advertising sector.
"Portals will find music a valuable tool in rebuilding their shattered advertising business," Sheirer said. "Yahoo! alone will garner millions of dollars from sponsored online concerts and promotional downloads."
Pay Me, Please
However, Yahoo!, AOL and MSN cannot simply put music on their sites and let the money roll in.
In fact, both Black and Scheirer say developing vigorous business models for online music is a must, with subscription fees to be a fact of life, along with a healthy dose of free promotional downloads and other gimmicks.
In the end, Scheirer predicts, "the major portals will defeat a broad market of niche sites to aggregate the ears — and dollars — of music listeners."