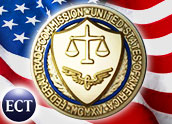 The U.S. Federal Trade Commission (FTC) announcedThursday that it has sued another Internet pyramid scheme that conned thousands ofconsumers.
The FTC said that the target of its lawsuit, Streamline International,promotes itself as a multi-level marketing program sellingdietary supplements and health-care products. In addition toits Web sites, Streamline.net and Mainstreamteam.com, thecompany has advertised via direct mailers, radio and printadvertisements.
"Defendants operate what is commonly known as a 'pyramidscheme' that enriches the defendants at the expense of themajority of the participants in their scheme," the FTC suitsaid. "Earnings in a pyramid scheme are derived primarily fromrecruiting other participants into the program, not from theretail sale of products and services."
FTC staff attorney David Torok told the E-Commerce Times thatthe agency has not yet determined exactly howmuch money consumers have allegedlylost in the Streamline marketing program.
Still in Business
Torok said that the FTC has asked thecourt for a preliminary injunction thatwould shut down the Streamlinesite, pending trial. A trial date has not yet been set, and theStreamline site is currently still open for business.
The FTC is also asking the court to order thedefendants to pay restitution to Streamline's victims.
In addition to Streamline International, the FTC's suit, whichwas filed in U.S. District Court for the SouthernDistrict of Florida, names as defendants J. R. Jackson, doing business asAction Enterprises, and Robert Waitkus, doing business asWorldWide Opportunities Network. Streamline isbased in American Fork, Utah.
The FTC's suit against Streamline comes just days after the lawenforcement agency sued to shut down anotheralleged Internet pyramid scheme that conned consumersout of approximately US$175 million.
Promises, Promises
Streamline's Web site promotes its marketingprogram as "The Online Opportunityfor People Who Don't Like to Sell." The company'smarketing material promises consumersthey can make between $500 and $2,000 a month incommissions, the FTC said. Additionally, participantswho meet certain sales goals are promisedbonuses, such as a $500 car bonus and a$1,000 mortgage bonus.
Streamline's marketing material alsoallegedly contains a number oftestimonials from satisfied customers, including one who saidhe was making $40,000 a month. However, the FTC said that "inreality, the vast majority of participants in the Streamlineprogram achieve little or no financial success, or make verymodest earnings."
Callers to Streamline International are greeted with a recordedannouncement that says: "After five years of successfuloperation, Streamline is in the process of streamlining oursystem." Callers are then referred to the Web site for moreinformation.
Safety Claims
In addition to allegedly making falsepromises to consumers that they couldprofit from the Streamline program, thedefendants told consumers that Streamline'sproducts contained only ingredients that appeared on the U.S. Food and DrugAdministration's list of those "generally recognized as safe,"the FTC complaint said.
However, according to the FTC, a numberof the products sold by Streamline includecomfrey, which is not included on theFDA list, and which has been known to pose a "significant risk to humans,including liver damage, when used internally or externally onopen wounds."
Credit-Card Scam
In other news Thursday, the FTC announced that the operatorof a Web site selling credit-repair services has agreed tosettle FTC allegations that his businessviolated federal consumer protection laws.
According to the FTC, Clifton W. Cross, doingbusiness as Build-it-Fast, promised visitorsto his Web site that he could help them obtainnew credit histories by obtaining newidentification numbers through a practice known as filesegregation. Using file segregation to build a new credithistory is a felony, the agency said.
Under the terms of the settlement with the FTC, Cross is barredfrom misrepresenting facts concerning credit-related productsor any other products or services, and barred from any futureviolations of the Credit Repair Organizations Act. The orderalso prohibits Cross from selling his customer lists.
In addition to the civil suit brought by the FTC, Cross wasalso prosecuted on criminal charges by the U.S.Attorney for the Western District of Texas. Cross pled guiltyto the criminal charges on May 9th and wassentenced to 49 months in federalprison and ordered to pay nearly $171,000 in restitution.