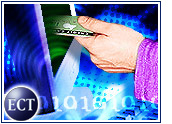 Dashing cold water on recent encouraging news for the e-tail sector, the U.S. Department of Commerce reported Wednesday that online retail sales in the United States fell by 19.3 percent during the first quarter of 2001.
During the quarter, online retailers posted $6.99 billion in sales, down from $8.67 billion in the fourth quarter of 2000. The decline comes after e-tail sales, spurred by online holiday sales, jumped 35.6 percent during the fourth quarter.
The decline was first since the Department of Commerce started tracking online retail activity in the fourth quarter of 1999. However, despite the decline, online retail sales were still up 33.5 percent from the $5.24 billion spent during the year-earlier quarter of 2000.
Retail Sales Slump
E-tail's portion of total retail sales dropped to 0.91 percent during the quarter, according to the agency, down from 1.01 percent in the previous quarter. During the fourth quarter of 1999, online sales totaled 0.63 percent of total retail sales ($5.2 billion).
E-tail's slice of the pie shrank even though total retail sales also fell during Q1 2001, dropping 10.6 percent to $765 billion from $856 billion in the fourth quarter of 2000.
Travel Sales Key
Although the government numbers indicate an e-tail slump, a report issued Tuesday by Forrester Research and Greenfield Online essentially showed the opposite. According to Forrester, consumers spent $4.3 billion online in April, a 22.1 percent spike from the $3.5 billion racked up in Internet sales in March.
One reason for the discrepancy is that the government tally only includes retail goods sold, while the Forrester Online Retail Index also includes the sale of services such as airline tickets, hotel reservations and car rentals — categories that are among the fastest growing of all e-tail sectors.
Forrester found that online airline ticket sales jumped to $776 million in April from $572 million in March, online hotel reservations increased to $512 million from $310 million and online car rentals increased to $247 million from $132 million.
Don't Count Out B2B
The government's numbers also do not factor in business-to-business (B2B) sales, which account for the lion's share of e-commerce sales.
A report issued in March by the Department of Commerce concluded that in 1999, B2B sales comprised 90 percent of all e-commerce activity.
According to a study released in March by Gartner, North American B2B e-commerce spending reached $255 billion in 2000, or 59 percent of the $433 billion. Gartner predicted that this year, North American B2B e-commerce spending would reach $480 billion, or 52 percent of the $919 billion expected to be spent worldwide.