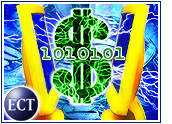 Online business-to-business (B2B) deals comprised 90 percent of all onlinesales in 1999, accounting for a "remarkably large share" ofoverall e-commerce activity, according to datareleased Wednesday by the U.S. Department of Commerce.
According to the government office, the statistics for 1999, atouchstone year for the Internet's subsequent hypergrowth, will provide a baseline for future e-commerce expansion. A similar assessment of the Internet economy for 2000 is slated to bereleased next March.
However, in a separate study released last month, the Department of Commerce said that U.S. e-tail sales for 2000 were on an upward trend, climbing to US$26 billion or 0.8 percent of total retail volume.The government office began tracking online sales two years ago.
Big Fish, Small Pond
In the report released Wednesday, the agency's first to officially survey the online business landscape acrosskey economic sectors, the Department of Commerce noted that less than 1 percent of all U.S. transactions in 1999 were made via the Web.
Nevertheless, the agency concluded that almost all industries –including manufacturing, service, wholesale and retail trade — were engagedin e-commerce to some degree.
The report added that the dollar return for electronic sales varied widely among sectors and was often concentratedamong a handful of groups.
E-Biz Leaders
The Department of Commerce found that the manufacturing industry led e-commerce, with 12 percent of its total shipments in 1999, or $485 billion, resulting from electronic sales.
Transportation equipment claimed the largestportion of the sector's online shipments, while shipments were also"substantial" in food products, chemicals, machinery, and computer andelectronic products.
Merchant wholesalers came in next, with e-commerce sales that reached 5.3percent, or $134 billion, of total sales. Drugs and pharmaceuticals, with $47 billion in wholesale deals online, accounted for 75 percent of all e-commerce merchantwholesale deals and almost one-third of total merchant sales.
Motor vehicles,parts and supplies also fared well, with $33 billion in online networksales.
Old School
The report noted that one of the key factors behind the strong e-commerce sales figuresin the B2B sector is the long-standinguse of proprietary networks, such as the Electronic Data Interchange (EDI),in contrast to the more recent adoption of Internet systems by manyconsumer-oriented firms.
In addition, the study tallied data for a specially created group ofservice industries, namely travel services, brokerages and publishing. That category had 0.6 percent, or $25 billion, of its salesvolume online in 1999.
E-tail Trails
Although retail trade is the "focus of much e-commerce attention," according to the Department of Commerce, the retail market sawelectronic sales in 1999 of $15 billion, or 0.5 percent of total retailtransactions.
Catalog and mail-order operations, as well as pure-play e-tailers, claimedmore than three-quarters of the retail e-commerce pie, racking up $12billion in sales and distinctly outpacing their brick-and-click counterparts.
In 1999, the leading online shopping categories were computer hardware, with 37percent of total industry e-commerce transactions, and books and magazines,with 14 percent.
Other product groups in which online sales represented 5 percent or more of total retail electronic sales were music and videos,clothing, office equipment and computer software.
Survey Says
The Department of Commerce's "E-Stats" study is based on data collected from four separate surveysconducted by the Census Bureau, a division of the Department of Commerce, tomeasure economic activity.
The study measures the value of goods and services sold online, whether over opennetworks such as the Internet or over proprietary systems.
The report covers70 percent of the U.S. economic activity and does not include agriculture,mining, utilities, construction, non-merchant wholesalers and roughlyone-third of service-related industries.