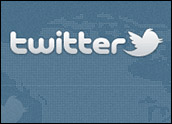 Twitter reportedly is testing Nearby, a new timeline feature for its mobile app that displays tweets from people who are geographically close. It appears that both the users viewing the tweets and those tweeting must have their location tagging option enabled for the feature to work.
The Nearby service will display tweets from people within a certain range, whether the user is following them or not. It reportedly will display some interesting map-based visuals as well — showing the user's location at the top and the feed of nearby Twitter users at the bottom. The map can be expanded to include tweets from other locations.
Twitter did not respond to our request to comment for this story.
Conquering Geo-Location
Twitter has given users the option of publicizing their location since 2010, but it has been unable to fully leverage the data geo-location can generate.
If it becomes generally available, this feature could change that, Chia-Lin Simmons, VP of marketing and content at Harman International, told the E-Commerce Times.
Twitter generates a huge amount of data, she noted. By combining geo-location and mobile, it can better filter it for any number of uses.
"I think it is an amazingly interesting idea and certainly in line with where mobile needs to go," Simmons said.
Advertising Potential
Nearby offers great potential for advertising, said Kristin Muhlner, CEO of newBrandAnalytics.
It could lead to offerings that "can be extremely targeted and highly relevant to their needs," she told the E-Commerce Times.
Proper targeting is key. "Say @Dave tweets 'Ate way too many Christmas cookies! Gotta do something about this spare tire before the spring,'" Muhlner said. "If a marketer at the car dealership five miles away flags 'spare tire' and tweets at him, that's annoying because it's not what he wants. But if the local gym sees the tweet and offers him a free month of membership, that's valuable. Consumers will respond as long as there's something in it for them."
Nearby also could fit into omnichannel sales strategies, using social data to help drive new and motivated customers to brick-and-mortar locations, she continued, "but it also raises the bar for marketers, because the more data marketers have access to, the more consumers expect from them, and the less tolerant they are of anything that is not highly personalized."
The Geo-Targeting Advertising Craze
This appears to be a lesson that brands are absorbing. The vast majority of national brand campaigns have some sort of geo-targeting technology in their mobile campaigns, based on a recent study by xAd.
Ninety-six percent of location-based campaigns include an extra layer of data, such as search behavior/intent or audience profile, the survey found. Those campaigns outperformed the ones without that extra data layer, averaging click-through rates of 0.6 percent compared to CTRs of 0.55 percent for mobile campaigns using location data alone.