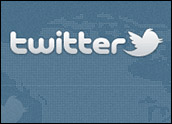 Twitter launched an expansion of its mobile advertising system Tuesday, putting promoted tweets into the timelines of users accessing the service from mobile applications.
Users accessing Twitter from iPhone and Android apps have been able to search out promoted trends and tweets before, and promoted tweets have been appearing in timelines for users accessing the site from a mobile Web browser. But now those sponsored tweets will also show up in the timelines of users accessing Twitter via iPhone and Android apps.
The promoted tweets will appear in the timeline alongside all the other tweets the user sees. Sponsored tweets will also appear in the search and 'Who to Follow' recommendations.
Twitter stressed that the advertisements would be relevant to each individual user.
The company didn't respond to our requests for further comment.
Can't Ignore Mobile
For a social network like Twitter that has a business model based almost entirely on advertising, the rapidly growing mobile space is a critical spot for the company to target.
"They need to be monetizing every user, whether they're accessing the site from a mobile device or a computer," Rob Enderle, principal analyst at Enderle Group told the E-Commerce Times. "It's critical because without the money from ads they can't expand their services."
As more and more users begin to access social networks from smartphones, giants like Twitter and Facebook are clamoring for a bite of that ad revenue. Facebook is working on a new mobile ad plan as well, according to a Wednesday report from the Associated Press.
"Internet advertising is a billion-dollar space, but it's not everything, and Twitter is certainly going to have to figure out a way to get revenue from mobile devices, as well," Justin Barr, COO of Tapit Mobile Advertising, told the E-Commerce Times.
Privacy Concerns
Twitter says it's making sure that sponsored tweets would be relevant to each user. The company can use public tweets, such as a user complaining about a Verizon contract, and counter it immediately with a promoted tweet from AT&T, for example.
Unlike some networks that might have to use more roundabout — or potentially illegal — ways to get that kind of consumer data, Twitter users make plenty of personal data public with their constant use of the service.
"Twitter has a lot of behavioral data on users. Being able to take this behavioral data and immediately serve relevant Tweets, those ads can become more targeted, and that's a way that they can take a pretty big slice of that mobile pie, a slice that other mobile advertising competitors won't be able to do," said Barr.
Still, recent privacy concerns over mobile tracking and instances of security breaches and hacks have put some consumers on higher alert. However, Twitter's generally young user base may work to its advantage in this regard.
"The younger generation seems to be less concerned with privacy, and in the end willing to see the benefits more," said Enderle.
Since networks like Twitter are well aware of those concerns, they are also taking care to make sure the personalized Tweets are presented in a way that is more pleasing to consumers than many other more traditional forms of advertising.
"Each one of these services has to use your personal information to serve up these tweets or ads. In the end, more people are seeing the benefits rather than the damage and enjoy they're getting better ads and not getting calls at home. A lot is being done to make sure consumers are comfortable with their ads and the information isn't being misused." said Enderle.