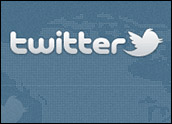 Twitter has launched analytics for Twitter Cards to help users determine how well their media-rich tweets are performing on the network.
Twitter Cards allow developers, brands and publishers to add photos, videos, deep links within their apps, content previews, and other rich media assets to their tweets. The analytics service is intended to help Cards users gain deeper insights into how their content is spreading on Twitter, and discover personalized tips to alter and improve their strategies when using Cards.
Tweet Impressions
The analytics dashboard is set up to aid brands and publishers in finding the statistics that matter most to them and discover ways of taking action. It displays the number of impressions of a publishers' tweets as well as the number of URL clicks from all tweets that link to a site, not just the ones sent by that site's publisher.
The dashboard shows how making changes — such as using a different type of Card, engaging in conversations with followers who most love the content, and repositioning the tweet button on a site — can improve brands' reach and influence. A tool called "Card Types" lets publishers compare their metrics against the publisher average and measure how well different types of cards have performed.
Finding Influencers
A tool called "Sources" provides publishers with insights on the apps, websites and Twitter clients influencers use to tweet their content. The Influencers function makes clear the top accounts that have tweeted links to a publisher's site, opening up the potential for conversations with those influencers and paving the way for possible partnerships.
The dashboard offers valuable insights for developers as well. The Devices section highlights the percentage of users who view their Cards that also have their apps installed. The App Installs function shows how many times people have clicked through to app stores from their Cards.
Demographic Details
Brands and publishers also will be able to gain insights into how Twitter users are engaging with each of their tweets through replies, retweets and favorites. Elsewhere, the analytics dashboard offers insight into the demographics, interests, gender, and other information about followers, as well as the follower growth rate. For instance, users can correlate spikes in followers with specific tweets.
The dashboard expands on the basic analytics service that has been open to all Twitter users since June. Analytics for Cards opens up the potential for brands, publishers and developers to really drill into their Twitter metrics and refine strategies for expanding their reach, hitting business objectives, and driving people to their websites or apps.
Offering analytics to Cards users also has benefits for Twitter, since improved quality of content on the network should keep typical users more engaged.
Good Benchmark
The comparison tool in analytics for Twitter Cards provides users with a good benchmark, while the links, influencers and tweets are an effective way to monitor performance, noted Lon Safko, social media expert at Extreme Digital Marketing.
Users can then "mine that data and, say, contact an influencer who is retweeting your Cards to thank them, which will encourage future retweets," he told the E-Commerce Times.
"While many of these data could be compiled through other platforms, having a single dashboard to monitor your efforts on Twitter makes Twitter a more professional marketing tool," Safko added.
'Something Different'
"One of the things that is happening a lot lately, in terms of development of new tools for analyzing and visualizing Big Data, is having to take that data and translate it into something different," said Alessandra Renzi, assistant professor in emergent media at Northeastern University.
"Twitter is one of those spaces where the data is still very raw and hasn't been used very much. Scientists and engineers have been working on systems to pull this data and make sense of it differently," she told the E-Commerce Times.
"A lot of these platforms thrive on being able to take metadata and information about their users and sell it to third parties or to develop other apps that could be added to the service to attract more users," Renzi noted. "If we think about Twitter as a company that is interested in developing these services and attracting new customers, this kind of project is one that is potentially going to be very successful."