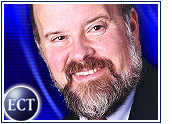 Further beefing up its offerings as it squares off against Orbitz and other online travel competitors, Travelocity (Nasdaq: TVLY) said Tuesday it has made a deal to offer last-minute travel packages.
Fort Worth, Texas-based Travelocity said it struck a partnership with Site59.com, which offers last-minute deals on travel packages purchased from 14 days up to three hours before travel takes place.
"Travelocity.com is all about listening to our members and providing them with the tools they want for planning and buying travel online," said Terrell B. Jones, Travelocity's president and chief executive officer.
Some of Travelocity's own inventory of airline flights and packages will be merged with Site59's offerings, Jones said. The last-minute section will feature romantic getaway packages and spur-of-the-moment adventure trips, and will become part of the Travelocity home page, the company said.
Checking for Impulse
By offering last-minute travel, Travelocity is taking a page from the playbook of name-your-price travel site Priceline (Nasdaq: PCLN), which in March unveiled a service that enables shoppers to book flights for as soon as the next day and hotel rooms for the same night.
The move also comes amid an all-out marketing war for the clicks and dollars of online travel shoppers, who have quickly become one of the most sought-after groups in the e-commerce marketplace.
Travel sites got some bad news this week, when Forrester Research and Greenfield Online revealed that travel spending dipped considerably in May. Analysts speculate, however, that the decrease may be more of a seasonal quirk than the start of a long-term trend.
Battle Joined
In addition to airline-backed Orbitz, which launched earlier this month and quickly outperformed heightened expectations, Travelocity is going head-to-head with Cheaptickets.com (Nasdaq: CTIX) which specializes in discount and last-minute travel.
All three sites have recently launched nationwide advertising campaigns, joining Priceline, which already had a new ad campaign on the airwaves.
Excess Inventory
New York-based Site59.com — which is named for the fifty-ninth minute of the hour — launched in May 2000 and offers last-minute travel ticket inventory from about 500 partners, including Delta Airlines, Holiday Inn and Avis.
The privately held firm has raised more than US$17 million in venture capital, including a $3 million infusion led by Starwood Hotels & Resorts in December.
"We have been successful in partnering with top travel brands for the benefit of last-minute travelers," said Michelle Peluso, Site59's chief executive officer.