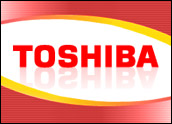 If Toshiba's announcement 18 months ago that it was dropping the HD-DVD format was the anticlimatic thud that ended the DVD format wars, Tuesday's announcement by the Japanese technology company that it would join the Blu-ray Disc Association was little more than a dull echo.
However, it did settle one important question for some technology revolutionaries, Forrester analyst James McQuivey told the E-Commerce Times. That was whether the one-time champion of next-generation disc-based media would refuse to go along with Blu-ray.
"Some people were itching to see if Toshiba would stay out based on the idea that discs are obsolete," said McQuivey. "But they still have a good eight-to-10-year run. Toshiba can't afford to stay out."
Toshiba media relations officials in Japan did not immediately respond to an email requesting comment.
Toshiba and HD-DVD
Toshiba announced Monday that it was seeking to join the Blu-ray association, a voluntary group that promotes the format and also handles technology licensing, and expects to begin shipping products with Blu-ray technology this year.
Toshiba was the primary champion of Blu-ray's competitor in the format wars to determine which disc type would succeed the standard DVD. Consumer technology firms began lining up behind Blu-ray, however, and in February of last year, the company announced it would no longer manufacture HD-DVD devices.
"In light of recent growth in digital devices supporting the Blu-ray format, combined with market demand from consumers and retailers alike, Toshiba has decided to join the BDA," the company said.
Blu-ray Transitional but Important
Whether Blu-ray has achieved significant penetration of consumer consciousness is questionable; some people don't see the benefit of upgrading to a new standard as digital downloading becomes more commonplace.
Still, McQuivey said Toshiba and other manufacturers can't afford to ignore Blu-ray for two reasons:
First, the warnings that discs are becoming obsolete are overblown. The experience of the music industry shows that the shift to a new standard will take a long time. Despite widespread availability of easily downloaded content, compact discs continue to sell.
Older consumers familiar with the discs won't shift to the new formats so easily, McQuivey said. "You can't really make a generational shift like that in one, two, three years. It takes decades."
Second, Blu-ray itself contains transitional technologies that will help manufacturers adapt to a fully streamed world, he noted. Some players already incorporate the ability to stream video from Netflix and other content services, and the devices can be upgraded to access more services in the future.