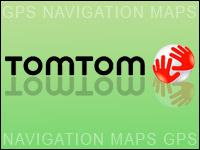 TomTom has responded to Microsoft's allegations of patent infringement with a lawsuit of its own.
Close to three weeks after Microsoft filed complaints against TomTom in the U.S. District Court in Seattle and with the International Trade Commission, TomTom has filed a countersuit in the U.S. District Court for the Eastern District of Virginia. Its complaint accuses Microsoft of the unlawful use of TomTom's vehicle navigation software in Microsoft's Streets and Trips product.
TomTom is seeking unspecified damages and an injunction.
In February, Microsoft alleged in court documents that that the GPS gadget maker has infringed eight of its patents — three of which are based on Linux technology.
Common Strategy
It is common practice to file a countersuit in a patent dispute.
"In general, any time you are a defendant in a lawsuit, it is a great idea — if you have a counterclaim — to respond by filing suit," Peter S. Vogel, a partner with Gardere Wynne Sewell, told the E-Commerce Times. "It gives you a better defense if you can be offensive."
Indeed, the order in which suits are filed can sometimes be deceiving. Speaking generally — not specifically about the TomTom-Microsoft patent case — Vogel noted that "sometimes, if a companysuspects it is about to be sued for patent infringement, it will beat a path to the court's door and file suit first."There are other strategic considerations as well, noted Dan Venglarik, an equity shareholder at Munck Carter.
"One reason a company has patent portfolios is for this purpose — to countersue. As part of a settlement, they're able to cross-license and reduce the royalty that one party pays to the other, because the royalties are off-setting," he told the E-Commerce Times.
"A prime purpose for having a patent portfolio is the ability to cross-license," Venglarik added.
Unusual Case
However, the dispute between TomTom and Microsoft does veer away from the standard patent infringement legal playbook in a few ways. Because three of the patents that Microsoft has challenged are based on Linux technology, its lawsuit immediately raised hackles in the open source community, where it was perceived as a stealth attack on Linux.
Given Microsoft's participation in open source, especially over the last few years, that suspicion seems difficult to support.
In Microsoft's favor is the fact that it has rarely turned to the courts for redress in patent disputes, although it is quite often a defendant. Prior to the TomTom filing, Microsoft had initiated lawsuits against just two firms — Primax and Belkin — both of which were settled.
Microsoft said it tried to engage TomTom in licensing talks for more than a year before it turned to the courts.
ITC Filing
Microsoft's filing with the U.S. International Trade Commission to bar the importation of TomTom devices from its European parent suggests that it's serious about putting an end to the infringement it's alleging.
The ITC is a powerful venue for IP cases, Venglarik said, because it can move quickly.
"The ITC doesn't have the power to award damages, but it can block importation of products," he noted. "That's a very powerful tool to stop competitors' products at the border. If you're really wanting to pressure a competitor, the ITC is a good, fast mechanism. Often the primary goal is stopping competitors from selling products, and you can always go after damages later."