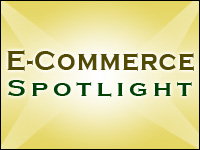 ATG has launched a program modeled partly on the now-ubiquitous app store concept and partly on the principle of open source code-sharing.
The ATG Catalyst Program is an asset distribution channel for posting full-fledged applications or portions of code.
ATG is kicking off the official launch of the site with ATG Mobile for the iPhone, a native software application built on the latest Apple SDK. Highlighting the app — as well as the Catalyst program, which has been in soft launch mode up until now — is its early adoption by Tommy Hilfiger.
In partnership with ATG, it is rolling out Tommy Hilfiger for iPhone, a mobile shopping application, on Wednesday. "We worked with Tommy to reskin and brand all of the Tommy functionality on ATG Mobile for the iPhone," Kelly O'Neill, director of product marketing for ATG, told the E-Commerce Times.
Going forward, other customers can undertake similar implementations on their own, she said, although she doesn't rule out another ATG partnership implementation.
Social Commerce
The do-it-yourself mentality underscores the Catalyst program, which is hosted in a central repository on ATG's online customer and partner community.
"Assets," as ATG calls them, can be anything from full-bodied apps — like ATG for the iPhone — to ideas, guidance and reference code that enable ATG extensions. Other possibilities, O'Neill said, are integrations with partner technologies, as well as emerging technologies such as mobile and social commerce tools.
"We are working with customers and partners to have them add code, share and collaborate on these postings," she said. Thus far, eight different Catalyst assets have been added to the site.
"We have had more than 200 developers download these assets and start to customize them for their own operations," said O'Neill.
Included in the first batch have been applications and demonstration code that assist merchants in launching mobile storefronts and integrating social networking sites into cross-channel commerce plans.
ATG Social Rewards Asset, for example, helps extend e-commerce sites powered by the ATG Commerce platform to social networks like Twitter and Facebook. This module allows users to share information about a product with their social networks — and then rewards them by granting "Social Rewards Points" to its profile. These rewards points can be used for discount promotions and benefits, for instance.
Additional assets will be posted in the coming weeks, O'Neill added.
Such endeavors are becoming mainstream. Salesforce.com, for one, expanded multifold through its own app store, AppExchange, and its Force.com platform.
"This is something that all software providers have to think about now if they want to stay current with industry trends — and, increasingly, customer demand," Rebecca Wettemann, principal with Nucleus Research, told the E-Commerce Times.
iPhone Fever
ATG's new rollout — that is, its ATG Mobile for the iPhone — also reflects the growing frenzy surrounding Apple's App Store. This week, Apple announced that more than 2 billion apps have been downloaded from its 85,000-apps catalog. More than 125,000 developers participate in Apple's iPhone Developer Program.
ATG Mobile for the iPhone includes an interface with flexible-screen layouts for customization of the storefront, supporting such functions as basic and advanced registration, and check-out processes.
The app also leverages the iPhone's hardware and user-friendly software functionality.
For example, on Tommy Hilfiger for iPhone, shoppers can browse the collection; use search and filters to find styles in their favorite category, size or price range; and then pan or zoom in on images. Shoppers unable to find an item in their local store can check availability on the iPhone and place an order.