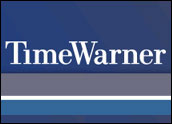 Time Warner Cable appears to have come up with a strategy to help stem the flow of cord-cutters — that is, people abandoning pay-TV for the free or lower-price content available on the Internet. The company is offering incentives to content providers to withhold certain properties from online entertainment platforms, according to a Bloomberg report citing unnamed sources.
Other pay-TV operators are offering similar incentives, according to the report.
Time Warner Cable reportedly has since acknowledged the incentives, noting that exclusivity is a regular practice in the entertainment industry.
Limited distribution is clearly an entrenched practice in the entertainment industry, but TWC appears to be trying to keep some content off the Internet permanently.
Delaying the Inevitable
TWC's tactic may succeed in delaying the inevitable — at best.
This initiative is reminiscent of Kodak's attempts to stave off the digitization of photography, said Paul Schneider, chairman of the Boston University Department of Film and Television.
TWC "needs to find the best business model possible that accepts the fact that most, if not all, content will eventually end up on the Internet," he told the E-Commerce Times.
"Time Warner is swimming against the tide of television history and demographics with this move to wall off content from Internet distribution," said Rich Hanley, associate professor and director of the graduate journalism program at Quinnipiac University.
"Television programming is simply not valuable enough to restrict it to a single screen that limits viewership," he told the E-Commerce Times.
The rumored TNW plan doesn't appear to be a winning idea from a practical perspective, either.
The incentives Time Warner provides would have to be greater than what the content producer could get on its own through broad, free distribution via YouTube, iTunes and Amazon, noted Brad Morehead, CEO of LiveWatch.
"Distribution alone from Time Warner isn't enough anymore to entice a content provider into a deal," he told the E-Commerce Times. "Even with Time Warner's distribution as the second largest cable provider in the country, you are still only accessing a small portion of the market."
Content providers face a serious disadvantage when considering an exclusive deal with a cable company, continued Morehead. The content provider will get access to fewer eyeballs and may even anger potential audiences. Also, there are some areas where Time Warner just isn't available.
"That makes it challenging to develop a passionate national audience and the viral, word-of-mouth buzz that content producers want," he pointed out. "The only options then for people out of the Time Warner market are to either illegally pirate the content online or find something else to consume."
A Dying Model
TWC may have bigger concerns than media providers reluctant to grab its incentives.
The pay-TV business model in general is in trouble — and not just because of content on the Internet, observed Lance Strate professor of communication and media studies at Fordham.
"Packaging a variety of unrelated programs together on one channel has been a matter of convenience for broadcast television, and packaging a variety of unrelated channels together has also been a matter of convenience for cable companies," he told the E-Commerce Times.
"Now that alternatives exist in the form of a la carte services and on-demand programming, it is only a matter of time before a big shakeup occurs in the cable industry," predicted Strate.
That's not to say it's the end of days for the industry or TWC. There is content that people will still pay cable providers for — starting with sports.
"Live sporting events have always been a key driver for the adoption and retention of programming services," said Chet Fenster, managing partner at MEC Entertainment.
"Sunday Ticket on DirecTV was a huge differentiator when it came into the market," he told the E-Commerce Times. "Original comedies and dramas have been important for HBO and Showtime in driving loyalty, but it's nothing compared to sports."
Time Warner Cable did not respond to our request to comment for this story.