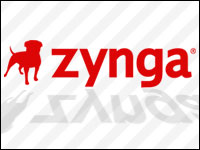 Electronics Arts on Friday filed a lawsuit in the U.S. District Court for the Northern District of California alleging that Zynga's "The Ville" infringes its copyright for "The Sims Social."
EA filed the suit on behalf of the studio Maxis on the basis that Zynga copied "original and distinctive expressive elements" of "The Sims Social," according to Lucy Bradshaw, general manager of the Maxis label.
There are obvious similarities between the two games, Bradshaw noted. Both are interactive and played on Facebook.
However, the similarities go beyond such superficial resemblances, she maintained, pointing to Zynga's "design choices, animations, visual arrangements and character motions and actions" as having been "directly lifted from The Sims Social."
The two games are largely indistinguishable to an uninitiated observer, according to Bradshaw.
EA and Zynga did not respond to our requests to comment for this story.
'CityVille,' 'CastleVille,' et al
The suit aims at the heart of Zynga's franchise as its most popular games, including "FarmVille" and "CityVille," are based on the "Ville" format. Essentially, players create virtual lives in these various settings — growing crops, shopping at stores and so on.
Not that Zynga has hewed fully to this model. The developer has rolled out different types of games, such as "Hidden Chronicles," which it describes as a "social hidden object game."
"The Sims" allows players to create Sims that can interact with the Sims of their Facebook friends, noted Bradshaw.
New Ground
From a legal perspective, this could be an interesting case that breaks new ground in copyright law, observed Christopher M. Collins, a partner with Vanderpool, Frostick & Nishanian.
There are not that many copyright cases in the gaming industry, and given the speed at which gaming technology evolves, even cases a few years old are likely outdated, he told the E-Commerce Times.
"I would be interested to see how copyright legal analysis is applied to the three-dimensional characters that are in these games," said Collins.
For instance, can a character's personality quirks in a game be copyrighted? he wondered. What about the way that character deals with challenges in the game?
"The plaintiff attorney will have a much more creative opportunity in discovery and in his or arguments than a decade ago," Collins said.
This is how he sees the arguments unfolding: EA cannot protect the general idea of a competitor creating a game in which individuals go about living their lives, performing tasks etc. Instead, its claims will hinge on how closely "The Ville" copies "The Sims Social," if at all.
"My guess is the discovery will be a huge food fight, with EA requiring access to Zynga's development notes and tearing apart its development efforts," Collins speculated.
If the copying is as obvious as Bradshaw contends it is, it is possible EA could get a summary judgment in its favor, he added.
What Damages?
"The Sims Social" was an instant hit, according to EA, that attracted tens of millions of users — a factoid it will likely use when it argues for damages, assuming the case gets to that point.
From his vantage point, it is difficult to say whether "The Sims" brand was damaged by "The Ville," Michael Pachter, managing director of equity research for Wedbush Securities, told the E-Commerce Times. "That's clearly up to a jury."
"However, if EA wins, Zynga loses its ability to continue to sponsor 'The Ville,' and it will be hurt a lot — probably to the tune of (US)$100 million a year in revenue," he said.
On the other hand, if EA loses, he said, Zynga will be fine, while EA will have to reconcile itself to splitting the market for "The Sims Social" with Zynga.