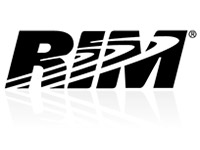 Research In Motion has been accused of infringing six patents owned by Dutch semiconductor company NXP.
NXP claims in a lawsuit filed in U.S. federal court in Florida that the BlackBerry maker has infringed on patents pertaining to data transmission, GPS receivers on mobile phones, and circuit design and manufacturing. NXP claims that the BlackBerry Torch, Curve and Bold are all in violation of the patents.
NXP is seeking a court order to stop RIM's alleged infringement activities. It's also seeking damages on lost profits and royalties. It didn't offer a specific amount for the payout it's seeking.
Research In Motion's stock took about a 9 percent tumble Tuesday night when news of the suit hit. RIM shares had taken a slight upward turn about a week ago when the company said it was conducting a comprehensive review of its business opportunities, including looking into partnerships or joint ventures, but the news of patent vulnerability sent the stock the other way.
Neither RIM nor NXP responded to our requests for comment on the story.
Hitting When It Hurts
NXP's action marks the latest patent lawsuit in a long series of fights between major stakeholders in the mobile device market. It's a fight in which RIM has kept a relatively low profile; major contenders include companies like Apple, Motorola, Samsung, Google and Microsoft.
"Patent suits are brought for many different reasons," James Gatto, attorney at Pillsbury Winthrop Shaw Pittman, told the E-Commerce Times. "Some are just about money. Some are used as part of a larger business strategy."
One recent example is the fight between Yahoo and Facebook. The Internet companies are embroiled in a patent lawsuit, and both sides have much at stake. Yahoo needs the cash, and Facebook is particularly vulnerable now because of its pending IPO. Rather than rush to settle, though, Facebook has responded by countersuing on 10 of its patents.
RIM is another company that could be considered particularly vulnerable to lawsuits. It recently announced a US$125 million loss for its most recent quarter and is watching competitors in the smartphone race gain considerable market share. NXP's lawsuit, then, isn't something a potential buyer or business partner would want to see.
"To the extent that RIM is looking for an acquirer, the pendency of the suit will not help the situation," said Gatto. "This could be a well-timed suit to force RIM to settle if they are interested in potential acquisition opportunities."
Wait for Response
How RIM responds to this suit could have a direct impact on whether the company is able to overcome its current downturn and bounce back as a competitor in the industry, said Gatto.
"If they are able to settle quickly for a reasonable amount, it may have a lesser effect," he said. "If this drags on or if they get hit with a large damage award, it could have a more dramatic impact. To the extent RIM is looking to be acquired, it may force them to deal with this more quickly so that this doesn't adversely impact a potential acquisition."
In the meantime, RIM is trying to hold out until it can launch its new smartphone platform, BlackBerry 10.
"This is a very challenging time for RIM," Michael Holt, analyst at Morningstar, told the E-Commerce Times. "The future of the company basically hinges on their ability to launch a successful BlackBerry 10, and they're still several quarters away from that happening. The headwinds are getting stronger, and these disputes aren't helping."