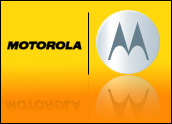 Less than two years after Google's US$12.5 billion purchase of Motorola Mobility was finalized, Google on Wednesday announced that Lenovo would be purchasing Motorola Mobility in a $2.91 billion deal.
Google will be retaining the vast majority of Motorola's patent portfolio, including current patent applications and invention disclosures. Lenovo will get 2,000 patent assets as part of the deal, the Motorola brand and trademark portfolio, and licenses to the intellectual property it won't own.
The buy could help Lenovo's efforts to expand in the North American, Latin American and Western European smartphone markets.
The deal has yet to be approved by regulators in the U.S. and China.
Letting It Go
The Google global smartphone market is fiercely competitive, Google noted in its announcement, adding that a sharper focus on development of the Android ecosystem would improve its effectiveness.
Although Google took a big risk in acquiring Motorola Mobility, its sale to Lenovo won't deter the company from making another $12.5 billion bet down the line, said J. Gerry Purdy, chief mobility analyst at Compass Intelligence.
It appears Google recognizes when the time is right to offload an acquisition to a company that has more incentive to help it flourish, he pointed out.
"This is truly a synergic deal," Purdy told the E-Commerce Times. "Google gets rid of Motorola Mobility, who deserves more respect and attention than Google gave it. Lenovo gets a world class mobile brand and a respectable starting place in the smartphone market."
New Start With Lenovo?
The next challenge for Lenovo will be to turn Motorola Mobility's brand, patents and team into a new smartphone success story.
Lenovo has some experience in giving a well-known brand new life — it took over IBM's PC business and brand in 2005, recalled John Feland, CEO and founder of Argus Insights.
"Lenovo successfully transitioned IBM's PC business into the consumer space," he told the E-Commerce Times. "Lenovo is not new to the handset business and can leverage that experience to a successful integration of Motorola. There are still some legs to the brand and talent in the company. I don't think Lenovo will just let it fade to a brand without bite."
Even if Lenovo is able to come up with a compelling Motorola Mobility smartphone, the company must be ready to face challenges on the consumer side, Feland added.
"The biggest question is whether consumers will trust in a future with Motorola," he pointed out. "We saw sentiment for Nokia phones drop significantly after the Microsoft acquisition was announced. Nothing had changed about the handsets at all, yet consumer perception of Nokia fell as brand perceptions of Microsoft leaked into the Nokia experience."
If Lenovo can figure out that piece of the equation, it could make a splash in the global mobile market.
"Lenovo knows how to successfully manage a worldwide mobile product line," noted Compass' Purdy, "so I expect them to be a significant player in smartphones and tablets over the coming years."