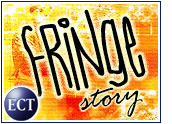 With nearly 300 shopping days left until Christmas, it is certainly too early to start fretting over e-commerce's annual rite of passage, the holiday shopping season. Instead, one might do well to take some time exploring the Internet's least likely stocking stuffers.
After all, even amid the dot-com shakeout, the wild side of e-commerce seethes on unabated beneath the glossy surface of the Web.
Most people know that you can buy anything from cars to chocolate online, but few people realize is that the Internet has a bizarre side where a strand of Napoleon's hair and even a revenge potion can be found with a little poking around.
All you need to browse the bizarre bazaar of the Web is a computer, a mouse and the guts to venture down the dark alleys and strange caverns of cyberspace.
Revenge of the Nerds
For example, just a few clicks away from your real-world desk is Spellmaker.com. For US$100, the folks at Spellmaker will cast a spell designed to make a co-worker or another object of desire fall for you.
If you're more the do-it-yourself type, you can buy "Samantha's Original Make You Love Me" spell kit for a mere $24.95, plus shipping and handling.
The best part of Samantha's love spell (mainly for the seller) is that if it fails to work — and the object of your desire flees from you — Spellmaker also offers the "Ultimate Revenge Kit" for about $80.
However, purchasers of the revenge kit are warned: "Please do not order it unless you are completely serious about getting revenge on your enemy AND you are justified in doing so."
Like a Virgin
If the thought of venturing into the voodoo realm makes you uneasy, or you're afraid the revenge spell might backfire, there are other steamy items for sale online. Among the hotter items to go up for bid at eBay recently was "A Young Man's Virginity."
The listing, which included a picture of the alleged virgin, read: "Hi! My name is Francis. I just turned 17 and I'm going into my senior year in high school. I decided I'd like to lose my virginity. I figured with the latest eBay craze, I'd see exactly how much I could get for my virginity. Bidding on me will start at $10."
Stranded Soul
Also up for sale recently was the soul of University of Washington student Adam Burtle. Burtle, who sold his soul for $400, warned potential buyers in his listing: "Please realize, I make no warranties as to the condition of the soul. As of now, it is near mint condition, with only minor scratches."
If you are in the market for something a bit more tangible, the detritus of some notable humans is on the block as well. One current eBay auction offers a "very rare and original" strand of French leader Napoleon Bonaparte's hair.
Would-be buyers are advised: "This composite hair ensemble displays a copy of a card signed by R.P. Boys, Brevet Major involved in monitoring Napoleon's banishment on Saint Helena Island: 'Napoleon's hair…given to me at St. Helena July 4, 1817 by Dr. O'Meara, Napoleon's surgeon. R.P. Boys.'"
End of Days
Some would say that death ends a person's need for love and revenge, but at least one Web site believes that death does not have to be final. The Alcor Life Extension Foundation site offers terminally ill patients the opportunity to be frozen in the hopes that someday a cure for their disease will be found.
"Imagine the possibility of having more time — as much as you need to do all the things you've always wanted to do," the foundation's Web site says. "Imagine the chance of being reunited with the people you care about, in a future of exciting possibilities. Imagine the reassurance of knowing that you may be freed from the limitations of a 20th century lifespan."
If you opt for a more traditional ending to your life, several Web sites, including Messinger Mortuaries offer Webcast memorial services, so that all your far-flung family members can pay their last respects.