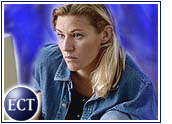 On the Web, somewhere between the categories of financial information and pornography, is another key sector where people pay for access: online dating services.
Rather than exchanging books or CDs for cash, these sites trade on the quite powerful desire of singles to connect.
So, with millions of singles going online to list their hobbies and habits in personal ads, one might assume that the space is one of the last Web frontiers where the garage dreamer can make a quick move online and stake a claim to unlimited piles of gold.
Not so fast.
Actually, the online dating sector is one of the most competitive on the Web, as well as one of the least forgiving to newcomers. Even the pluckiest of entrepreneurs would be wise to examine the landscape carefully and consider the significant number of entry barriers before jumping in.
Endless Love
In stark contrast to companies in the e-tail sector, the aim of online dating services is not to turn every visitor into a buyer. Rather, these companies must ensure that every visitor likes what they see enough to pay monthly subscription fees and per-message fees — a proposition that usually depends upon a sizable pool of appealing members already being registered.
Of course, this notion presents the newcomer with something of a chicken-and egg scenario to overcome: How do new sites gain membership without already having an established roster of candidates?
"One of biggest challenges in our market is reaching critical mass," Bradley Moseley-Williams of Webpersonals.com told the E-Commerce Times. "If you don't have people logging in, you don't have a business."
To compensate — and to convince casual surfers to open their wallets and become registered users — nearly all Web dating sites initially offer limited access and communication tools for free.
At one relatively small site, An-OnlineDate.com, "it is free to go on an online date and to send virtual flowers," according to founder Linda Sturgeon. However, while having access to an inbox to receive e-mails is also free, users must purchase credit stamps or a yearly membership in order to hear other people's Real Audio greetings or send an e-mail.
On the other side of the spectrum is first mover Match.com, a five-year-old site with over a million registered users. At Match.com, visitors can place personal ads for free and if interested people answer, respond for free. However, to answer ads posted by other people, Match.com singles have to pay for membership, which runs around $200 (US$) a year.
Love Story
In addition to free offers, the larger, more established dating sites are scrambling to join forces so that their growing databases will keep them well ahead of the competition.
Match.com, which is already one of the largest sites of its kind, is poised to couple with another titan in the Web singles marketplace, the One & Only Network.
Ticketmaster-Citysearch.com purchased both of the dating sites last year and is in the process of blending them. After the transition, the combined sites will have over 8 million user registrations and approximately 1.2 million active members.
As a result, given the already-steep hill that lesser-established firms must climb, online dating startups are working overtime to offer unique features in order to separate themselves from the pack.
Speak Softly Love
Not surprisingly, newcomer DatingFaces.com will not comment on how many members it has, but takes great pains to describe the value of its interactive services.
"We weren't early in the game, but every other company was the same — Matchmaker.com, One & Only, Match.com — they are all the same except for the graphics," said DatingFaces producer Kent Argue. "Our love formula is attraction, plus compatibility, plus commitment."
The question remains, however, whether users are willing to trade sheer size and popularity for something a little different.
Argue and DatingFaces are willing to bet that they are. According to the company, a patent-pending matching program will soon enable it to be "the only site that focuses people to work within a set framework, so visitors can find the person who will really appreciate them."
Love Is a Battlefield
Beyond the scramble for members, mergers, and the quest for innovation, online dating sites face an additional foe: age-old stereotypes.
Even the major dating sites struggle to overcome the widespread notion that people who use escort services and personal ads are undesirable in some way, or "leftovers."
In fact, Webpersonals' Moseley-Williams is quick to point out that no one gets paid to place a personals ad at the Webpersonals site, and that most of the company's members are educated professionals living in major urban centers.
Still, the most effective counter-argument against such outdated thinking may have come in the form of the 1998 film "You've Got Mail," starring Tom Hanks and Meg Ryan.
"People did not have a good understanding of what Internet dating was, and there was some negativity about it before the film made falling in love with someone you met on the Web an okay thing to do," said Match.com's Emily Livingston.