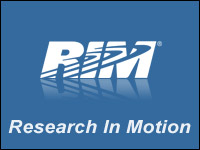 Research In Motion released its second quarter earnings Thursday, and numbers for the iPhone and Android competitor are looking dismal for the third consecutive quarter.
The BlackBerry maker reported second quarter earnings of US$319 million, less than half of the $797 million reported a year ago. Revenue was down 15 percent to $4.2 billion, failing to reach the Street's expected $4.47 billion. The per share price fell from $1.46 a year ago to 63 cents.
Shares closed at $29.54 Thursday. In Friday morning trading, the stock dove by as much as 20 percent, a decline that put it 66 percent lower than its $70 high in February.
RIM did not respond to the E-Commerce Times' requests for further comment.
All Eyes on Products
RIM's PlayBook is facing the same problems almost every other tablet faces: It's not an iPad. Its BlackBerry smartphones have a loyal user base, but they face constant competition from other efficient and affordable smartphones on the market, such as devices running Google's Android OS and, of course, Apple's iPhone.
New phones and an operating system upgrade underpin the company's hopes for sustaining business, at least in the short-term.
"You've got to consider the new products coming, the Bold 9900 and 9930 look like they're going to be pretty effective at defending the company's working capital, so the market reaction is a little excessive," Matt Robison, analyst at Wunderlich Securities, told the E-Commerce Times.
Long-term, though, RIM still faces hurdles in maintaining a hold on an ever-expanding and evolving telecom marketplace.
"One has to wonder what a successful portfolio is. It's not just good hardware or good software — it's creating an ecosystem where you're drawing third-party applications to run on your phone. Apple and Google have done a great job attracting them," Kevin Dede, analyst and managing director at Brigantine Advisors, told the E-Commerce Times.
It's an approach RIM hasn't wholeheartedly attempted, perhaps part of the reason it's lagging behind in a market where it was once dominant.
"They are not positioned to sustain their role in the industry as a supplier of consumer smartphones unless they adopt a business model that will put them in a larger consumer ecosystem — maybe even cloud service or mobility solutions," suggested Robison.
At present, the company is merely supporting some of the products that other providers are creating.
"What RIM has done is allow some of those third-party apps that Google and Apple have to run on BlackBerry, but is that enough?" asked Dede. "What's the differentiation there if they're just going to be another smartphone with the same apps?"
New Strategy
It certainly hasn't been enough yet for RIM. Even if the company does start to attract developers and innovators to design specifically for the BlackBerry, the giants already have a strong hold on the smartphone space.
"You have to wonder whether or not the market will even support three ecosystems — and if not, the solution for RIM isn't that clear cut," said Dede.
The situation seems like a recipe for change. RIM has faced investor pressure before and has avoided shaking up its organization despite shareholder demands. Now, though, it's not clear how the company can go forward without taking drastic action.
"They've got to make a decision to either join them and quit fighting them or become a smaller company," said Robison. "Either decision can work, depending on how they execute, but the way they appear to be doing it now is not sustainable."