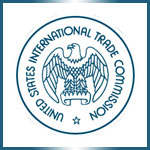 The Business Software Alliance is pushing to overturn the U.S. International Trade Commission's ban against older iPhones and iPads, maintaining that it would set a dangerous precedent, according to a report in The Wall Street Journal.
When the ITC makes a decision to ban a particular product for import into the U.S., it is fast and usually final. That, after all, is what companies like about the ITC — its black-and-white contrast with the slow-moving decision-making that characterizes most patent cases in the courts.
It's different, as it turns out, when the decision goes against a top U.S. tech company — Apple, in this case — and the patent in question is a standard-essential one. Then an outcry ensues.
That is what is happening over the ITC's June decision, set to go into effect on Aug. 4, barring intervention by the U.S. Trade Representative.
Bad for the Country?
The ITC delivered its ruling after finding that Apple had infringed one of Samsung's patents. The list of banned products includes the iPhone 4, iPhone 3GS, original iPad 3G and iPad 2 3G.
Apple had the option of appealing the decision to the administration, which it promptly did. Although U.S. Trade Representative Michael Froman is the one responsible for deciding whether to uphold the ITC ruling, an order to reverse it would have to come directly from President Obama, according to the WSJ.
The BSA, which represents Microsoft, Oracle and Intel, among other high-tech firms, is arguing against banning products — as opposed to ordering other remedies — on the basis of a complaint against standard-essential patents.
Other tech players have closed ranks to support Apple. AT&T and Verizon want the ban to be overturned, reportedly arguing that it would countermand the country's push for ubiquitous broadband, given how popular Apple products are.
A Dangerous Political Decision
The last time a president overturned an ITC ban was in 1987. It is unlikely that President Obama will break that streak, Peter Toren, a partner with Weisbrod Matteis & Copley, told the E-Commerce Times.
There are, in fact, legal reasons why the import ban should be overturned, he said — just not by the president.
"That would politicize a decision that should be made by the legal system," Toren maintained.
Overturning the ban would also be fraught with political risk, he added. "It would suggest that the U.S. favors domestic companies over foreign ones, and that politicians — even the president — are willing to rig the system in their favor."
People would also wonder about Obama's motives if he should intervene, possibly tying it to financial contributions from Apple to his campaign, David Johnson, principal of Strategic Vision, told the E-Commerce Times.
However, such speculation would not gain much traction outside of political and tech circles, Johnson said. "This is something that people involved in technology would be paying attention to, but your general consumer won't."
The Case for FRAND
The concerns of those arguing for the ban to be overturned center on the larger impact the exclusion order will have in the tech sector — not just on this case but on the FRAND patent and standard-setting process at large.
Companies have a choice whether they submit their patented technologies to become part of internationally recognized standards, BSA notes in a filing with the ITC earlier this year, "but if they make the choice to participate in creating such a standard and in the process commit to licensing their technologies on FRAND terms, then they should not be allowed to circumvent their original commitment by using the Commission to obtain an exclusion order which could result in extracting unreasonable royalties."
A World Without FRAND
If the FRAND commitments made during the standard-setting process cannot be trusted, BSA maintains, innovation in the tech sector will eventually unravel.
"Rather than sharing their technologies through standards organizations, companies will [hoard] innovations and create a variety of proprietary platforms," it says in the filing. "Firms might still enter into one-on-one agreements to cross-license and develop compatible products, but such small-scale developments have higher transaction costs."
All of this will "create barriers that most new competitors will be unable to overcome," BSA warns.
Neither a BSA nor a USTR spokesperson was immediately available to comment for this story.