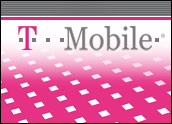 Wireless carrier T-Mobile has entered the group buying market with its own daily deal offering. Called "More for Me," the nationwide service aggregates deals from such originators as Living Social and Groupon.
The service is available to anyone who owns an Android handset, T-Mobile spokesperson Anna Friedges told the E-Commerce Times — not just T-Mobile subscribers.
That is an important distinction in a market where there are precious few.
"T-Mobile has a strong Android base, so this offering makes sense," BIA/Kelsey analyst Peter Krasilovsky told the E-Commerce Times. "These types of aggregated offers are becoming increasingly common because it is so easy and convenient to provide curated offers. Therefore, to offer it to as wide a reach as possible is important."
Still in Beta
The service, which is free, is still in beta, but consumers can begin using it now, Friedges said. Besides aggregating offers from other providers, More for Me will present special offers from T-Mobile and partner vendors.
The service is customizable — a downright necessity for this market — allowing consumers to find local deals and perhaps zoom in on sectors or vendors of most interest to them.
Anyone with an Android-powered mobile phone using Android 1.6 or above can download the More for Me application from Android Market.
Aggregated Offers
T-Mobile's offering is part of a second or even third wave of business models based on the daily deal concept, said Krasilovsky. In this case, it's aggregation.
"We are seeing more companies providing these — usually destination sites or private label companies," he noted.
"Aggregation is an interesting play in itself," observed Krasilovsky, because the daily-deal concept is starting to lose some currency with merchants.
"There is a real question of whether these deals translate into recurring revenue for the merchants," he said. That may be particularly so with deals sold through the aggregator sites, which tend to be frequented by consumers looking for the deepest of the already-deep discounts.
Telecom Carriers
What is more interesting, in Krasilovsky's view, is that a telecom provider is offering an aggregated service. AT&T launched its own offering recently through its YP.com subsidiary, which raises the question of whether this will become a common — even expected — carrier service.
"It really depends on how well AT&T does," Krasilovsky said. "They are becoming very active in this space in a short period of time."
Losing Revenue
Another reason to expect to see nontraditional vendors get in the daily deal game is the loss of local ad dollars from other channels, according to a newly released survey by Utpal Dholakia, associate professor of management at Rice University's Jones Graduate School of Business.
Dholakia has conducted two other surveys, each becoming renowned in the daily deal market for its pessimism over the industry's direction. He didn't disappoint in this one either. Briefly, Dholakia found it is becoming increasingly difficult for any one site to stand out from the others.
He also found that 55.5 percent of businesses reported making money, 26.6 percent lost money and 17.9 percent broke even on their promotions. Also, while close to 80 percent of deal users were new customers, significantly fewer users spent beyond the deal's value or returned to make a purchase at full price.
More interesting from a provider perspective: Dholakia found that all traditional marketing programs have been impacted adversely by daily deal spending. Spending on Yellow Pages advertising was down 27.5 percent compared with 2009, print advertising was down 21.6 percent, and self-managed direct mail by 17.6 percent.