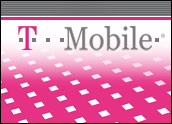 After six years of watching helplessly as competing providers basked in the iPhone's glory, T-Mobile is going to start offering the coveted device as well. The carrier made the much-anticipated announcement at an event Tuesday morning, where it also revealed plans to step up its 4G network rollout.
The announcement about the iPhone, though, was the headliner.
Contract-Free Offer
T-Mobile is the last of the major providers to get the iPhone, and the fact that it is rolling it out now would be anticlimactic if not for the fact that it is offering it contract-free.
Beginning April 12, T-Mobile will start offering mobile devices under its new "no contract" policy, which it unveiled on Sunday.
Instead offering it as a subsidized phone for a small price along with a two-year contract, T-Mobile will market the iPhone 5 for US$99.99 down, plus installment payments of $20 a month for 24 months. The iPhone 4S will go for $69.99 down and $20 monthly for two years. The iPhone 4 will be sold for $14.99 down and $15 a month. Monthly data and network fees will also be assessed.
Customers will have the option of paying the entire price of a device up front rather than over time.
The introduction of a no-contract mobile phone model is an interesting twist, but it is unlikely to result in a rush of new customers for T-Mobile — the iPhone notwithstanding, said Rob Enderle, principal of the Enderle Group.
"What it will do, though, is slow the departure of users that have been leaving the company because it didn't have the iPhone," he told the E-Commerce Times.
Pushing Out 4G
T-Mobile also announced it is expanding its 4G LTE network to seven cities: Baltimore, Houston, Kansas City, Las Vegas, Phoenix, San Jose, and Washington, D.C. The carrier expects that it will reach 100 million Americans with its 4G service by mid-year and 200 million by the end of 2013.
This too is an important component of T-Mobile's plans to stay competitive, perhaps even as important as getting the iPhone. One reason for its pending acquisition of MetroPCS is to be able to provide deeper 4G services in more metro areas.
"Capacity, or lack thereof — or the perception that it doesn't have good capacity — have been issues for T-Mobile," Enderle said.
Of course, if T-Mobile rolls out the iPhone only to throw its network into paralysis, then that won't help build its reputation. Such a scenario is a possibility — certainly the earlier providers such as AT&T and Verizon Wireless had issues in this area. One theory with much currency is that T-Mobile should be OK because most of its iPhone users will be current customers, and some former customers may return.