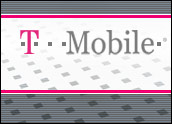 The Fate of T-Mobile Deal Now in the Hands of MetroPCS Shareholders Following Tuesday's final approval by the Federal Communications Commission and the U.S. Department of Justice, the focus now shifts to some MetroPCS shareholders who have raised last-minute objections to their proposed merger with T-Mobile.
The wireless carriers announced the deal in October, claiming it would create a "bigger, better, bolder" network that would keep the T-Mobile name. The regulatory agencies, in their approval, noted that the partnership would create a stronger carrier better able to roll out a 4G network nationwide.
Under the deal, Deutsche Telekom AG, the German parent company to T-Mobile, would receive a 74 percent stake in the merged company. MetroPCS shareholders would receive US$1.5 billion in cash and the remaining 26 percent ownership.
Neither T-Mobile nor MetroPCS responded to our request to comment for the story.
Shareholder Skepticism
With the regulatory hurdles cleared, the deal only needs approval from MetroPCS shareholders, some of whom are skeptical about the partnership. Two major shareholders, Paulson & Company and P. Schoenfeld Asset Management — which together have about a 10 percent stake in the company — have voiced concerns about the merger.
In addition to arguing that MetroPCS should claim a larger chunk of the new company in a deal, the hedge funds contend that the T-Mobile merger would add a high debt burden to the carrier.
The shareholders might have a small stake, but they raise valid concerns, said Kevin Boyland, industry analyst at IBISWorld.
"A merger would give T-Mobile more resources, more scale and more spectrum, but there is always a risk of merging any two wireless companies that don't have compatible technology," Boyland told the E-Commerce Times. "That ruined Sprint Nextel in the past because of having to operate on different scales. There will be cost savings due to the combining of services, but the question becomes whether those savings will be offset by the challenges and costs of the merger."
MetroPCS responded to shareholders in a public letter on Monday. The carrier encouraged its other stakeholders to vote for the merger, insisting that the creation of a stronger network would ultimately bring greater value to all shareholders. It also argued that the proposed $21 billion debt level is reasonable and in line with its industry peers.
MetroPCS shareholders are scheduled to vote on the merger April 12.
Who Will Have the Last Word?
It's unsurprising that shareholders familiar with the challenges involved with combining wireless networks would be apprehensive of a merger, said Ritch Blasi, senior vice president of mobile and wireless at Comunicano.
"It's an arduous task to put two networks together, and for shareholders that understand that, they might not want to see another complicated Sprint Nextel deal," he told the E-Commerce Times. "It's going to take a little bit of convincing by MetroPCS. They're going to have to come out with a plan to ensure shareholders and customers that this won't interrupt any service and won't take away value from the company in the end."
Ultimately, that is a message that will win over the majority of MetroPCS shareholders, said Jeff Kagan, tech analyst and consultant. T-Mobile may be struggling to remain a major carrier, but it is still the larger player. MetroPCS management should be able to convince its shareholders that joining with one of the so-called "big four" wireless providers will only help the company.
"MetroPCS is a smaller competitor," he told the E-Commerce Times. "That's why I think this merger will be approved, if for no other reason than it will increase the size and strength of T-Mobile. I don't see anything standing in the way."
Not Taking On The Big Three Anytime Soon
Even combined with MetroPCS, T-Mobile will end up with about 40 million subscribers and a solid fourth place in the market behind Verizon, AT&T and Sprint.
"T-Mobile is weak," Kagan said. "They made some wrong decisions a few years ago. They didn't see the smartphone train coming so rather than hopping on it, they got run over by it."
It's not too late for the company to branch out into additional markets, added Blasi, especially if it has the help of additional spectrum and network capacity from T-Mobile.
"While T-Mobile isn't going to have as many customers as Verizon and AT&T, they still have to have their network be at a performance level that is at the same quality and coverage as those bigger providers. Then, once they have coverage all over the place, it gives them more of an opportunity to expand into other markets that MetroPCS was able to hit."
Network consolidation is expected to continue as spectrum remains limited while data usage skyrockets.
"Many people totally depend on a cellular connection, so consolidation is only going to be more prevalent going forward," Blasi noted. "T-Mobile consolidating with MetroPCS can help bolster its capacity and bolster business, and that's always a good thing to do."