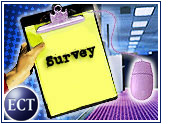 Small and mid-sized businesses (SMBs) –particularly those with broadband Internet access –consider Internet access and e-mail more critical toproductivity than voice connections, the Yankee Groupreported Monday.
Fully 70 percent of small businesses (that have 20 to 99employees) with broadband asserted that Internetaccess is "very important to the functioning andproductivity of their business," according to theYankee Group's 2002 E-Business and Web Hosting Survey.
"Voice is still very important to the ways SMBsconduct communications," Yankee Group analyst HelenChan told the E-Commerce Times. "But from afunctioning and productivity standpoint, they tend toview the Internet as more productive."
In comparison, just 49 percent of broadband smallbusinesses said wireline voice connections arevery key to the functioning and productivity oftheir business, and 43 percent characterized mobilevoice lines this way, the report stated.
Net Surge
Over the past three years, Chan said, she has observed adistinct increase in the importance of the Internet toSMBs' overall business strategy.
"We have seen a shift from those that are lukewarm tothose that feel the Internet is very important orsomewhat important," Chan said.
Indeed, 24 percent of 1999 survey respondents deemedthe Internet unimportant, compared with just 6 percentof the 2002 sample.
Buying Boom
Key tasks for which SMBs are using the Internetinclude conducting competitive analysis and connectingwith customers, suppliers and other companylocations, according to Chan.
Compared with previous years, online transactions aremarkedly more prevalent among SMBs, she noted.
In fact, the proportion of polled companies reportingthey had purchased items online swelled from 68 percent in2001 to 90 percent in 2002.
"In particular, SMBs have succeeded in using theInternet for customer service and building brandawareness," Chan said.
Online SMBs also rely on the Internet to recruitemployees, conduct meetings and gain access to thecompany network, according to the report.
Speedy Connections
As broadband penetration increases among SMBs, morecompanies will use the Internet to increase productivity and improve competitive advantage, Chan suggested.
Currently, 40 percent of very small businesses (2 to19 employees), 65 percent of small businesses and 83percent of mid-sized businesses (100-499 employees)enjoy high-bandwidth connections.
Even now, for both dial-up and broadband-enabled very smallbusinesses, e-mail surpasses voice by a margin of at least 11 percentage points for business efficiency, the report stated.
Hold the Phone
Looking ahead, SMBs will rely on the telephone forsensitive interactions, but e-mail and the Internetwill continue to bolster firms' productivity, Chan said.
"While voice currently beats e-mail in adding apersonal touch to exchanges that do not take place inperson, broadband users are increasingly finding moreInternet protocol-based ways to efficientlyconduct and run their day-to-day business," she added.
The Yankee Group's annual E-Business and Web HostingSurvey queries 750 U.S.-based SMBs in seven industrysegments, including construction, manufacturing andretail, with the goal of understanding e-businessreadiness among these companies.