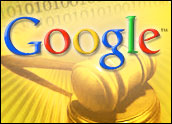 The Supreme Court has declined Google's appeal of a lower-court ruling in a class-action lawsuit that alleges it violated federal wiretap laws with its Street View cars.
The court left in place a decision the 9th U.S. Circuit Court of Appeals handed down in September. The appeals court declined to dismiss the case, ruling that Google was not exempt from liability under the federal Wiretap Act after it inadvertently gathered usernames, passwords, emails, and other information from private WiFi networks as it collected data for the Street View service.
"We're disappointed that the Supreme Court has declined to hear the case," Google said in a statement provided to the E-Commerce Times by spokesperson Tim Drinan.
Sought 'Broad Ruling'
"Basically, the company was looking for a very broad ruling that would have qualified any and all unprotected or unencrypted wireless transmissions as being 'public' whether or not people intended them to be received or collected," Charles King, principal at Pund-IT, told the E-Commerce Times.
"The Federal appellate panel that originally heard the case rejected that claim, saying that Google wireless transmissions emanating from peoples' homes and businesses are private, regardless of whether they encrypt or password-protect their data," he continued.
"The result for Google is that the company will have to reduce the kind and amount of data they glean during mapping and other public data collection efforts," King said.
With Street View, users can get a ground-level view of many buildings and locations all over the planet. Google collects such images and data using cars with cameras affixed to the roof. It is with those cars that Google inadvertently collected the data.
Mea Culpa
Google apologized in May 2010 for collecting data from unsecured WiFi networks in more than 30 countries, claiming the data collection was an accident. It said it ended that practice and has not used of the data in its product or services. The company allegedly collected the data between 2008 and 2010.
Google agreed to a US$7 million settlement with 37 states and the District of Columbia over the data collection last year, and has faced investigations from other countries where Street View cars mistakenly collected data.
In June 2011, a San Francisco judge allowed plaintiffs in consolidated private lawsuits to pursue Wiretap Act claims against the company at a federal level.
WiFi Not Covered
Google argued that WiFi transmissions were not covered under the federal Wiretap Act. The Supreme Court's refusal to hear the appeal means that both a federal trial judge's and the 9th U.S. Circuit Court of Appeals' rejections of Google's motions to dismiss will stand.
"For Google, the stakes couldn't be higher," Jeff Cotrupe, Big Data and analytics industry director at Frost & Sullivan's Stratecast, told the E-Commerce Times.
Google is "collecting the most complete possible Big Data, while running smack up against privacy," he noted.
Google is perhaps not the taking the most common sense approach with Big Data as it pertains to privacy matters, especially in Europe, Cotrupe suggested.
European Concerns
The company may face tougher battles with Street View, particularly in Europe, where privacy regulations are by and large stricter. Multiple European countries, including Italy, Czech Republic, and Germany, launched probes into Street View soon after Google apologized for collecting the data.
Germany, in particular, has a contentious relationship with Street View. While Google algorithmically blurs faces and license plates in Street View imagery, European data protection authorities required Google to tell the public before Street view cars reached their neighborhoods and to retain only unblurred images of faces and license plates for a limited period of time.
However, Google had to give Germans the option of having images of their homes blurred as well. When German officials concluded an investigation into Street View's collection of data last year, they fined the company US$189,225 — just shy of the $195,000 maximum. Google received a modest discount for cooperating with the investigation.
Minimal Impact
Since Google claimed that it has ended the practice of accidentally collecting data through unsecured WiFi networks, it may be unlikely that the Supreme Court's disinterest will affect Street View to a large degree.
"I expect that any impact on the Street View program will be minimal," Pund-IT's King suggested. "After all, the private WiFi data originally collected was never incorporated into Google Maps or related services. Whether stopping the data collection will have any material impact on Google is impossible to determine — the company never suggested that it was deriving income or other value from the process."
Google has faced other privacy issues of late, after it announced a new developer program for its Nest line of Internet-connected thermostats and smoke detectors.
When Google purchased Nest earlier this year, the startup's founders said Google would allow it to continue operating under the taut privacy policies it had established. However, it's expected that Google's new program will allow integration of Nest data with Google Now, with Google's own privacy policy overriding Nest's.