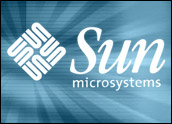 Sun Microsystems continues to struggle.
The Santa Clara, Calif.-based server maker reported that earnings in the quarter ended June 30 fell nearly 74 percent to US$88 million, compared with earnings of $329 million during the same period a year ago. Quarterly revenue fell 1.4 percent to $3.78 billion, down from $3.83 billion during the same period in 2007.
Sun reported earnings of $403 million for the fiscal year ended June 30, down nearly 15 percent from the previous fiscal year.
Poor U.S. Economy
Sun CEO Jonathan Schwartz blamed the overall economic slowdown in the U.S. for the company's dismal quarterly results.
"There's no question that the challenging macroeconomic environment in the U.S. has made it difficult to grow the top line," Schwartz said during a conference call on Friday. "The delays in purchases reflect economic anxieties far more than they do competitive positioning."
One of Sun's challenges is its customer base, noted Brent Bracelin, a technology analyst with Pacific Crest Securities.
"They have a client base largely comprised of telecom, government and financial services customers, and those segments have really slowed buying," Bracelin told the E-Commerce Times. "Macroeconomic issues are the biggest issues — a slowing economy and all the banks going out of business."
Product Line Problems
However, Sun is also struggling because large business customers are no longer purchasing its older Unix-based servers and systems in high numbers, Bracelin pointed out.
"They're a legacy supplier," he said. "They have high exposure to legacy Unix products that enterprises are moving away from."
Sun's financial struggles are not a new development, Bracelin noted.
"We now enter yet another year where Sun is hoping to grow slightly and expand its margins," he said. "It's been trying to do that the last three or four years, so there's less and less investor confidence in the company."
Competition From IBM, Dell and HP
Sun is having a hard time competing with other server system makers, such as IBM, HP and Dell, Andrew Reichman, an analyst with Forrester Research, told the E-Commerce Times.
"Selling servers is a volume game. Servers are commodities," Reichman said. "Most people buy on price. They want to buy from the biggest vendors because they will give them the best deal. In a down economy, it's an even harder sell for Sun."
Sun doesn't do a good enough job presenting large businesses with an easy-to-install suite of products and services, according to Reichman.
"They have an expectation that their customers want to put it together and figure out how it works," he said. "Part of the problem is that they they haven't done enough to reach out to the right partners to build an out-of-the-box ecosystem of products. They think too much about technology and need to think more about how all those pieces will work together."
JavaFX Preview
Sun's continuing financial struggles aside, the company previewed a new version of its Java software platform, JavaFX. The new suite of tools is designed to make it easier for software developers to create Internet applications that use two- and three-dimensional graphics, high-fidelity audio and video content and animation.
However, JavaFX won't stave off Sun's financial problems, commented Pacific Crest's Bracelin.
"It won't be a material driver for growth," he said. "Most of Sun's revenue is predominantly based on hardware systems. Longer term, if more developers find the new software popular, say, five years from now, maybe it will have an impact. But it won't have a material impact on the next quarter or any time soon."