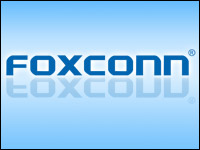 Apple, Dell and HP are all investigating the working conditions at a major Chinese supplier, following a rash of suicides at the plant, including one on Tuesday.
Li Hai, a 19-year-old employee at Foxconn Technology Group in Shenzhen, China, took his life on Tuesday after working there just 42 days, the Associated Press reported.
There have reportedly been nine such suicides in addition to two failed attempts this year at Foxconn's Shenzhen factory, which employs 300,000 workers to manufacture laptop computers, motherboards, iPads and iPhones, among other products.
'We Are Investigating'
"Foxconn is a contract manufacturer for Dell, and we are investigating the reports," Dell spokesperson Bob Kaufman told the E-Commerce Times.
"Any reports of poor working conditions in Dell's supply chain are investigated and, if warranted, appropriate action is taken," Kaufman added. "We expect our suppliers to employ the same high standards we do in our own facilities. We enforce these standards through a variety of tools, including the electronics industry code of conduct, business reviews with suppliers, self-assessments and audits."
Similarly, "HP is investigating the Foxconn practices that may be associated with these tragic events," the company said in a statement.
Apple did not respond by press time to the E-Commerce Times' requests for comment.
Lower Than Average
In response to Tuesday's tragedy, Foxconn Chairman Terry Gou apologized for the deaths on Wednesday and opened the massive factory up to reporters.
"We're a company — we are not a society," Gou said, according to the AP report. "We have a company's abilities to do things, but we don't have a society's abilities."
Foxconn has long come under fire from labor activists, who charge the factory is little more than an electronics sweatshop. The highest-profile suicide there involved a 25-year-old man who killed himself after being interrogated about a missing iPhone prototype, suggesting that working conditions may encourage deadly levels of pressure and strain.
The statistics, however, don't necessarily support that notion, Infectious Greed blogger Paul Kedrosky recently pointed out .
China's suicide rate overall is 13 men and 14.8 women per 100,000 each year, Kedrosky notes, citing World Health Organization data.
Given that Foxconn employs 300,000 at its Shenzhen facility, then, "we should expect somewhere between 39 and 43 suicides a year," he wrote — a much higher figure, in other words, than the current rate at Foxconn would amount to over the course of a year.
'Eminently Wise'
Nevertheless, "it's obviously a tragedy when any person decides to take their life," Charles King, principal analyst with Pund-IT, told the E-Commerce Times. "I'm heartened to hear that Apple, HP, Dell and Foxconn itself are cognizant of the tragedy of these deaths and doing everything they can to try to address any work-related issues that might have contributed."
Manufacturing in China "tends to be very opaque," King noted.
Some have suggested that the high levels of secrecy surrounding Apple's products, in particular, have played a role in increasing stress levels and pressure, he pointed out.
"It's eminently wise for the vendors to take a close look at the working conditions there, and to try to determine whether or not the working conditions or issues surrounding the products being developed and built there in any way contributed to those suicides," King opined.
'Potentially Damaging'
Until the investigations begin to produce results, it will be difficult to measure the overall impact of the situation. Still, "as we've seen more and more manufacturing jobs and processes shifted to overseas markets, there are issues around worker safety, livelihood, pay and whether or not underage workers are involved, and those are all points that have come back and bitten many manufacturers in and outside of IT," King said.
"I think the rapidity with which we're seeing the vendors try to address these points is an indication of how potentially damaging negative publicity around worker conditions and health can be for vendors," he concluded. "If they're going to be relying on second and third parties to create and manufacture their products, they really need to stay on top of what's going on at those facilities."