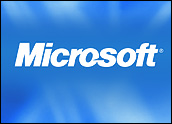 Microsoft auditors are rushing to inspect a factory in China where workers are said to be turning out products for the software giant and other high-tech firms under prison-like conditions.
"We have a team of independent auditors en route to the facility to conduct a complete and thorough investigation," said Brian Tobey, a Microsoft corporate vice president. "If we find that the factory is not adhering to our standards, we will take appropriate action."
Workers at the KYE factory are severely underpaid and overworked, made to live in prison-like dorms and abused, according to the report, written by Charles Kernaghan for the National Labor Committee.
No Pleasure at KYE
Workers are paid the equivalent of 65 US cents an hour, which falls to 52 cents after deductions for meals at the factory cafeteria, Kernaghan's report states. Workers need to put in lots of overtime to just make a living wage.
Between 20 and 30 workers turn out 2,000 Microsoft mice per 12-hour shift. That works out to between 8.3 and 5.5 mice per person per shift.
The workers are banned from talking or listening to music during working hours, according to the report. They can't use the bathroom or get up to drink water outside a 10-minute break every four hours unless they get the foreman's permission and someone else to stand in for them on the assembly line while they're away.
Those who break the rules are forced to clean the bathroom as punishment, the report states. Workers who make a mistake on the assembly line are punished during working hours in front of their colleagues to humiliate them.
The workers reportedly sleep 14 to a dorm room measuring 14 by 23 feet. They have double-decker bunk beds 27.5 inches wide. The workers must also buy their own mattresses and other bedding, and there are no television sets, telephones, or electrical outlets in the dorms. For cooling, the dorms have three ceiling fans.
Their Foreign Friends
Kernaghan's report indicates that Microsoft is the KYE factory's largest single customer, accounting for about 30 percent of its output.
Products include the Microsoft LifeCam and the Microsoft Wireless Mouse.
Other U.S. companies contracting work to KYE include HP and Best Buy. Samsung, Foxconn and Acer are among the factory's other foreign clients, according to the report.
This is not the first time HP or Microsoft have been featured in a report by the National Labor Committee; in February of 2009, the NLC issued a report, "High Tech Misery in China," that said HP, Microsoft, Dell, Lenovo and IBM had equipment, including keyboards and printer cases, made at the Meitai factory under similar inhuman conditions.
Like the KYE factory, Meitai is located in Dongguan. Both factories are owned by Taiwanese firms.
HP did not respond to requests for comment by press time.
Microsoft pointed to Tobey's statements on Microsoft's official blog in response to queries.
Redmond's Response
"We take very seriously our corporate responsibility to ensure that the manufacturing facilities and supply chain operations that we use comply with all relevant labor and safety requirements and ensure fair treatment of workers," Microsoft's Tobey statement reads.
Microsoft has rigorous standards in place, he said, and has established a robust supplier Social and Environmental Accountability (SEA) program.
Those standards include a vendor code of conduct that expects vendors and their employees, agents and subcontractors to adhere to the same standards of conduct and behavior Microsoft expects from its own employees while they are on company property or doing business with Microsoft.
Apart from the standard business clauses, vendors are required to provide a safe and healthy work environment and comply with all applicable laws, regulations and practices covering safety and health, as well as hours of overtime worked. They are also required to pay living wages under humane conditions and ensure that overtime is voluntary. Physical discipline or abuse, verbal abuse and sexual or other harassment are prohibited.
An independent auditor inspects the KYE factory annually as part of Microsoft's SEA program, Tobey said. Further, Microsoft personnel conduct quarterly on-site assessments and receive weekly reports from KYE on key labor and safety criteria. Worker compensation is in line with the Electronic Industry Citizenship Coalition standards for the Dongguan area, Tobey said.
Alarms and Excursions
If Microsoft does conduct quarterly on-site assessments, how could it miss the abysmal working and living conditions the report describes? It would be difficult to miss dorms that sleep 14 with no electrical outlets and have two-deck, 27-inch beds. Time sheets, if kept accurately, would have shown excessive overtime.
"We are not commenting beyond the blog post," Sara Assinipour from Microsoft's public relations firm Waggener-Edstrom, told the E-Commerce Times.
The Buck Stops Where?
While United States laws mandate that U.S. companies impose strict requirements on overseas suppliers, the burden of enforcement often falls on the state and not the company, said Rob Enderle, principal analyst at the Enderle Group.
"The companies can apply penalties, but they aren't in a position to do investigative enforcement of labor laws," Enderle told the E-Commerce Times. "In fact, if they do investigative enforcement and find a problem, they are likely to be criticized for the problem and not credited with actively trying to eliminate it, as Apple recently discovered."
In February, Apple reported that it discovered 17 violations of its Supplier Code of Conduct by foreign suppliers. It has stopped doing business with one of the violators, which apparently provided falsified records on its treatment of labor.
These problems were discovered during its 2009 audit of 102 facilities. "During most of our audits, suppliers stated that Apple was the only company that had ever audited their facility for supplier responsibility," the report stated.
Perhaps U.S. companies feel helpless because they really have little recourse apart from refusing to do business with a supplier violating codes of conduct. "Companies that actively try to enforce rules internationally are often heavily criticized for doing so, both in that foreign country and in the U.S.," Enderle pointed out.
"It's a political hot potato that unfortunately has created the impression that doing the right thing isn't the same as doing the smart thing," Enderle said. "The end result is that companies commonly take an arms-length approach to this issue."