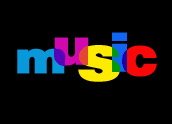 One day you are hot, the next you're not. Such is the music business. A day after the International Federation of Phonographic Industries released data demonstrating that the market for digital music is becoming mainstream, another international study reveals consumer dissatisfaction with the channel.
London-based market research firm Shelley Taylor & Associates goes so far as to call that dissatisfaction "Digital Deficit Disorder," which she defines as a consumer disease contracted by poorly designed online music stores. Symptoms include loss of concentration, feelings of being trapped, and format anxiety.
From Pilot to Pirate?
Apple's iTunes, Sony's Connect, Napster and a host of others were included in the study. These online music stores have a lot to gain, according to Jupiter Research. The firm projected the digital music market would more than double last year's sales to reach at least US$660 million this year.
Shelley Taylor, publisher of the study, doesn't think Digital Deficit Disorder will hinder the growth of this promising industry. Taylor told the E-Commerce Times that the move from "pirate" to "pilot," the name she uses to refer to paying downloaders, is happening because commercial sites and services have much more to offer in terms of the browse function, quality and speed.
"Consumers will not return to illegal activity, but they will bail on services that are closed system and those that don't offer the choice and catalog and user experience that they have a right to demand, since they are paying," Taylor said. "Downloaders want control. There is more control possible from a commercial site because the site has the opportunity to develop user experiences based on a revenue model."
Taylor said Amazon.com is a prime example, noting that the online retailer is still standing in spite of the dot-com bust because it continued to launch innovative features and functions in the realm of user interface and experience. By comparison, Taylor said none of the current online music sites offer anything similar to what Amazon.com has accomplished.
Innovate or Perish
Pointing to iTunes, Taylor noted the site lacks several key features that consumers want, including discounts for buying multiple tracks, along with the ability to download music videos and purchase concert tickets. French electronics retailer FNAC upstaged iTunes in the study because it offered those user-friendly features.
However, the study also gave iTunes top honors for the best, most flexible and full featured media player. Meanwhile, Sony's Sonic Stage ranked worst because it uses proprietary formats and requires users to purchase Sony devices.
Taylor said online music sites have a choice: innovate or perish. The winners in the online music store market, she added, will be those that listen closely to consumer demands and respond fast enough to remain standing in the face of increasing competition.
"I have confidence in iTunes …," Taylor said. "There are advantages of being first to enter; but there are also advantages to waiting, taking stock and then launching something that is 10 times better than what exists, solely by learning from the mistakes of others."