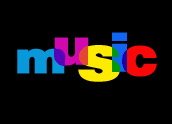 Taking a stab at being near the forefront of the mobile commerce and streaming music movements, Sprint today launched Music Choice, a mobile music service that gives users of its multimedia phones access to a catalog of digital music feeds.
The service, the first streaming music service available for mobile phones in the U.S., will give customers access to streaming music feeds on their phones even when they are folded up, turning the handsets into portable music players for short stints.
The Music Choice service will come as part of an overall Sprint Multimedia package that also includes access to headlines, sports and entertainment clips, picture mail and text messaging, for US$25 per month. Or users can subscribe to the Music Choice service on its own for $5.95 per month. There will be six music channels at first, offering R&B and hip-hop, top hits, '80s, '90s, country and traditional rock.
Baby Steps
Sprint Vice President Jeff Hallock said the service extends the popular Music Choice brand to mobile devices, something that Sprint has tried to do by pushing mobile content from the likes of CNN and ABC News, the Weather Channel and Cartoon Network through its multimedia service.
Analysts say the service is an example of the mobile industry starting out by crawling before it can learn to walk — and eventually run — in the fiercely competitive mobile music niche.
They point out that at the launch, only one Sprint Vision phone — the MM-7400 from Sanyo — will be able to access the service. They note that bandwidth and battery limitations means such streaming will have limited value at first.
Still, they say it's important for mobile carriers to show customers that such services will be an option in the near future. It might also be a shrewd competitive move, since Apple is said to be working with Motorola to create ways for mobile users to access the iTunes Music Store through their phones and other hand-held devices.
Overall Puzzle
Meanwhile, XM Satellite Radio recently released a portable version of its popular services billed as the MyFi.
In-Stat/MDR analyst Clint Wheelock called the launch of the Music Choice service a "significant milestone."
"Broadcast music is a critical piece of the overall mobile-music puzzle, and in our consumer research is one of the most popular multimedia content categories," Wheelock said.
The Sprint launch might also be a glimpse of what many analysts expect to be a barrage of mobile-commerce related offerings starting in 2005 and beyond.
Some say that limitations remain, however. For instance, a group of tech heavyweights that includes IBM, Intel and some mobile phone makers recently came together to push for a specification for a "trusted" platform that will enable secure mobile purchases.
Booming Market
However, there are signs that things might not wait too long. The Yankee Group, for instance, predicts the music-over-mobile market — which includes everything from full-song downloads and streaming to the hugely popular ring-tone sound-bites — will grow from $200 million this year to $1.2 billion within three years.
"The entire industry — carriers, phone makers, content producers — is pushing in the same direction of offering more services over the mobile networks and on handsets," Jupiter Research analyst Joseph Laszlo said. "The question that remains is how fast consumers will pick up the technology and which particular options they'll gravitate towards."
With that question up in the air, being early into a market is a key consideration, he added.