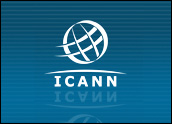 The Internet's governing body has cleared the way for two new top-level domains, one of which is designed to make it easier for users to find information on mobile devices and a second that would be set aside for job postings.
The Internet Corporation for Assigned Names and Numbers (ICANN) said it was negotiating the parameters for giving final approval for the ".mobi" and ".job" domains.
Negotiations are already under way for two other sponsored top level domains — so named because they are being proposed by specific business interests. ".Travel" and ".post" would be set aside for the travel and postal service industries, respectively.
However, the ".jobs: and ".mobi" suffixes would cut across all industries and are designed to make it easier for users to find exactly what they've looking for. In theory, they would dramatically reduce the amount of navigation a user would have to do on any give company's Web site.
The mobile domain is seen as important because the adoption of Web-enabled mobile devices is expected to mature greatly in 2005 and beyond as more mobile carriers roll out faster wireless broadband service.
Because of speed restrictions, mobile devices often have difficulty downloading Web pages that are designed to provide the optimum experience for high-speed Internet users. The ".mobi" suffix would be a way for companies to build mobile-friendly versions of their sites but still keep their domain — or brand — name intact.
For instance, Amazon could establish a site at Amazon.mobi that would be less graphics-intensive but still enable users to conduct transactions. Or a portal could use the suffix to design a gateway to all of its mobile services.
Mobile Boom Anticipated
The mobile domain is being proposed by a coalition that includes Microsoft, Vodafone, Sun Microsystems, Nokia and the GSM Association. The group said that the number of Web-ready mobile devices in use by 2006 will grow to a point where an entire new family of Web services and content will be required.
Establishing a new domain is seen by the group as a way to enable more mobile Web browsing without detracting from the Web experience of wired users.
It would also be a way for content developers and service providers — mobile carriers, for instance — to develop a wider variety of targeted services for those users.
IDC analyst Alex Slawsby said the mobile industry also needs to push the arrival of so-called 3G, or third-generation, mobile broadband in order to continue to grow demand for mobile services.
A "prolonged transition to 3G will leave the mobile phone market with a weaker set of demand catalysts in 2005," he said. "The industry needs to find ways to capitalize on the demand for more robust services."
IDC expects mobile phone sales to grow 20 percent this year and for demand to remain strong into 2005. However, only when 3G is widely available will there be another surge in demand for phones with color displays and other high-end Web-enabled devices, Slawsby said.
Monster Demand
The domain could enable the mobile industry to cash in on other trends as well by funneling mobile traffic where it wants to go. In-Stat/MDR recently predicted the market for mobile gaming will expand to US$3 billion a year within two years.
At the same time, the rise of a new breed of alternative payment methods for single-use or small-ticket items, such as music downloads or games, might help support the emerging mobile commerce market.
The trend is expected to be a long-term one, with younger consumers already comfortable buying items over the Web through mobile devices.
"Young people are a willing audience for mobile commerce," said Nielsen//NetRatings analyst Heather Dougherty. "There is a level of comfort with the technology and a high level of trust in the security and safety of buying that way."
The ".jobs" domain, meanwhile, was proposed by Employ Media, which hopes to use it to target the human resource management community. At least in theory, the domain could lessen the need for job sites such as Monster.com by enabling a company to establish a dedicated job posting site that could then be searched along with all other sites with the same suffix.
ICANN did not set a time frame for making final determinations on the new domains, but said it would provide periodic updates on negotiations.