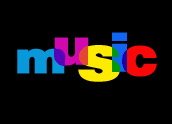 The market for digital music downloads is becoming mainstream, according to a report issued today by the International Federation of Phonographic Industries (IFPI), which showed paid downloads increasing more than tenfold in 2004.
Analysts said the popularity of downloading music from the Internet has profitable implications for record companies leveraging the e-commerce channel.
The IFPI Digital Music Report 2005 has made it official: Record companies are now achieving their first significant revenues from online sales.
Outlook Bright
Music fans downloaded well over 200 million tracks from legal music sites in the U.S. and Europe in 2004, up from about 20 million in 2003. That quantum leap led to several hundred million dollars in revenues last year.
"I am confident that in 12 months' time the digital music market will have grown very significantly around the world," John Kennedy, IFPI chairman and CEO, said. "A sector that now accounts for a very small percentage of the industry's revenues is poised for takeoff in the next few years. At long last the threat has become the opportunity."
Jupiter Research estimated the digital music market was worth US$330 million in 2004 and predicts that figure will double in 2005.
One thing is certain: The supply of music available to download is proliferating. The number of online sites where consumers can buy music legally has now hit more than 230, up from 50 a year ago, with record companies licensing the bulk of their active catalog for download, according to IFPI.
Big Milestone
Record company inventory totals over 1 million songs, more than doubling the available repertoire a year ago. Analysts said portable players, led by the hugely successful iPod, and mobile phones are helping to transform the consumer experience of enjoying music and creating new revenue opportunities.
"Content has really arrived. Digital music is a huge category," VeriSignVice President of Payment Services Trevor Healy told the E-Commerce Times. "Consumers are becoming as comfortable buying intangible items online as they are with buying hard goods online. That's a big milestone and a big indicator of confidence in the network."
Despite the encouraging signs for the future, the IFPI report makes clear that much more needs to be done both to promote the digital music business and to stem Internet piracy. IFPI says that piracy is behind a global slump in music sales that began in 2000. It said worldwide sales of recorded music fell 7.6 percent in 2003 following a similar drop the previous year.
Ease of Sale
In response, IFPI members have launched various international campaigns directing music fans to 230 download Web sites in more than 30 countries. The efforts seem to be paying off. IFPI reports that consumer awareness of illegal downloads has increased and illegal music file trading has decreased since last year.
Still, IFPI CEO Kennedy said the biggest challenge for the digital music business has always been to make music easier to buy than to steal, but he added that his organization's ambition is turning into reality.
"The record industry's priority now is to license music to as many services, for as many consumers, on as many formats and devices for use in as many places and countries as it can," Kennedy said. "The straightforward conditions are that the business must be legitimate, the music must be correctly licensed, and record companies and other rights holders must get properly paid."