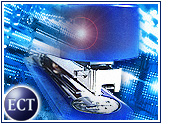 The controversial buyback of the Staples.com e-commerce unit by parent company Staples (Nasdaq: SPLS) cleared its final hurdle Monday, when shareholders gave the deal their blessing.
Shareholders who bought into the Staples.com tracking stock will get a handsome return on their investment. While the shares originally sold for US$3.25, Staples is buying them back for about $7 each — an increase of about 115 percent.
Most shareholders in the dot-com, whose planned IPO never got out of the gate, are institutions, venture capitalists and Staples employees.
The office supply giant plans to have its existing catalog division run the dot-com unit.
"The integration of Staples.com with our catalog and retail stores is the smartest and most efficient way to run our business," Staples chairman and chief executive officer Thomas G. Stemberg said. "The Staples.com tracking stock structure has been the only obstacle in fully implementing this vision."
Big Idea
Framingham, Massachusetts-based Staples said more than 85 percent of shareholders in both Staples.com and Staples approved the buyback, with the final votes cast during Staples' annual meeting in Boston. The meeting had originally been scheduled for June, but was delayed so that additional information about the buyback could be provided.
When first announced, the buyback sparked a lawsuit from Staples shareholders, who said the dot-com unit was being over-valued and was diluting Staples stock.
That suit was settled in early July, with Staples agreeing to provide further information to shareholders about how the Staples.com unit was valued. Staples also agreed to pay lawyers' fees for the plaintiffs in the suit.
High Hopes
Staples arrived relatively late to the dot-com spinoff game, hiring an e-commerce advisory team in November 1999 to help Staples decide the direction that the retailer should take with its online unit.
Ultimately, the stock markets helped make the decision an easier one, as the Nasdaq plummeted and the desire for just about all IPOs — especially those involving Internet companies — dissipated.
Nevertheless, Staples announced earlier this month that its Internet division had turned its first profit, more than 18 months ahead of the retailer's original schedule and six months faster than the company thought it would.
In fact, for the second quarter of 2001, Staples.com revenue more than doubled to $233 million. The unit turned a profit of about $9.6 million, compared with a loss of $29 million a year ago.
All Together Now
Staples' decision to buy back its e-commerce wing reflects a broader retail industry trend of combining operations under a brick-and-click umbrella — instead of having separate online and offline divisions.
Both Kmart and Wal-Mart bought out their online partners as they move to integrate their online units into their traditional operations.
On August 23rd, the Royal Ahold supermarket chain closed a deal that gives it 90 percent control of once-independent online grocer Peapod.