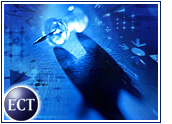 Brick-and-click retailer Office Depot (NYSE: ODP) announced Monday that is purchasing technology products vendor 4Sure.com and the businesses of its two online outlets, Computers4Sure.com and Solutions4Sure.com, for an undisclosed amount.
Delray Beach, Florida-based Office Depot, which has taken a number of steps in recent months to augment its online offerings, said the acquisition of the privately held company was a "strategic" e-commerce addition that would help boost its market share.
"Technology products and solutions are the most frequently requested items by our online customers," said Office Depot chief executive officer Bruce Nelson.
"Today, we offer only a very limited assortment," Nelson added. "This acquisition will give us a recognized brand and Web sites, a well-established customer base, and a 'virtual' inventory of more than 60,000 products that will be drop-shipped directly to customers."
Dual Fronts
Under the terms of the acquisition, the 4Sure.com sites, which were launched in 1998, will maintain their headquarters and call centers in Connecticut and operate as an Office Depot subsidiary.
Billing itself an online technology superstore geared towards consumers, Computers4Sure.com's offerings include PC hardware, software, networking and supplies. Solutions4Sure.com caters to small and mid-sized businesses.
Office Depot said the two sites will allow it to pursue a "dual brand strategy" that targets a diverse customer base. The company said it expects its new subsidiary to be essentially earnings-neutral for 2001 and earnings positive in 2002.
"Our company shares a complementary vision with the management of Office Depot, and the synergies are tremendous," said 4Sure president Bruce Martin, who will remain in the position after the transaction closes. "The support we will receive as a subsidiary will assist us in accomplishing our aggressive growth plans in a more efficient and rapid manner."
Looking to Buy
The purchase of the 4Sure.com sites is the latest indication that Office Depot is gearing up to become a major multichannel player. The company is looking to gain competitive ground on its main rival, Staples.com.
Last month, Office Depot announced that it was buying Officesupplies.com, its first acquisition in the online office supplies market. As part of the deal, Office Depot gained the Officesupplies.com Web site, URL and customer base.
Office Depot said it remains on the lookout for other acquisition opportunities. The company has said that it anticipates global e-commerce sales to hit roughly US$1.5 billion for 2001 and forecast "continued significant" growth for the future.
Going Global
On the international front, Office Depot agreed in April to purchase Sands & McDougall, an Australian office supply company. Under the terms of that agreement, Sands & McDougall's retail stores were to continue to operate under the Sands & McDougall name, with the Australian retailer taking over fulfillment responsibilities for customers of Viking, an Office Depot subsidiary, in Western Australia.
Over the past two years, Office Depot has launched sites in France and Japan, as well as Viking sites in France, Germany, Italy, Japan, the Netherlands and the United Kingdom. The company also recently announced plans to open a new Internet site in Switzerland in early 2002.