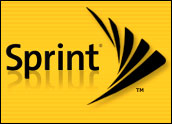 Sprint announced Wednesday that it had demonstrated 1 Gbps over-the-air speed on its new Spark network at a Sprint lab near Silicon Valley, Calif.
The company is just beginning to roll out the super-high-speed network, targeting customers who run data-intensive applications.
It will start by offering peak speeds of 50-60 Mbps in five markets and will increase those speeds over time as it builds out the network.
Sprint began deploying Spark with limited availability in New York, Los Angeles, Chicago, Tampa and Miami this week. Over the next three years, it expects to make the network available in about 100 of the largest cities nationwide. At least to 100 million Americans are expected to have access to Sprint Spark or 2.5 GHz coverage by the end of next year.
Sprint's 4G LTE service will be available to about 250 million Americans by the middle of 2014.
Coming to a Smartphone Near You
Sprint will be launching a number of tri-band phones to run on the Spark network starting Nov. 8 with the Nexus 5 by LG and the LG G2. The Nexus 5 is the first Android 4.4, or KitKat, smartphone capable of using the network. Both models will become tri-band enabled with a software update in early 2014.
Samsung's Galaxy Mega and Galaxy S4 Mini are set to launch the same day and will become tri-band enabled shortly thereafter, said Sprint.
The tri-band HTC One Max is coming soon.
The phones get their "tri-band" name from their ability to use all three bands of Sprint's 4G LTE wireless spectrum — 800 MHz, 1.9 GHz and 2.5 GHz. The technology alternates between the three bands depending on which speed the user needs, and optimizes the devices for running data-heavy applications such as video, gaming, cloud services and video chats.
Step in the Right Direction
Sprint needed a move like this in order to retain its third-place position in the wildly competitive wireless market, said Ritch Blasi, senior vice president of mobile and wireless at Comunicano.
The Spark network might not be enough to attract new customers, but it could help questioning consumers stay on board, and it will help Sprint increase its coverage areas in the U.S.
"Just because you build it doesn't mean they will come, but it is always a step in the right direction and this will help Sprint as far as building out its network," Blasi told the E-Commerce Times. "It's good to be the one who builds something that makes the competition have to react."
AT&T, Verizon and the other players in the industry will definitely have time to roll out speedy networks of their own, considering Sprint's slow Spark launch, said telecom analyst Jeff Kagan. That's to be expected, but it is also a reminder to Sprint that it will need to do more.
"Sprint really needs to up their game," Kagan told the E-Commerce Times. "They need to be the leader of the three-ring circus and capture the imagination of the marketplace. This speedy network does that, but it can't stop there. It must be the first step, and they must keep building."