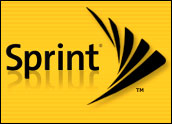 Sprint Nextel notified subscribers late last week that it was doing away with its unlimited 4G wireless broadband for tablets, netbooks, notebooks, USB cards and mobile hotspot devices — almost every mobile device, that is, except smartphones, which it has famously promised to allow to consume unlimited data.
The company is clamping down on users of other devices, though, without even the benefit of a grandfather clause for pre-existing customers. Starting in November, these users will be switched to the limited plans.
Sprint had provided unlimited 4G data access along with its 3G service, which comes with caps of 3 GB, 5 GB and 10 GB per month. Going forward, 4G users will be subject to those caps as well. For mobile hotspots, Sprint is instituting limits of 5 GB data per month. Customers who exceed their limits will be charged 5 cents per megabyte.
The majority of Sprint's mobile broadband customers will not notice any change, company spokesperson Scott Sloat told the E-Commerce Times, as they "use less than the amount of data included in their plan, even when 3G and 4G usage are combined, as they will be when this change takes effect."
Sprint plans to launch new mobile broadband plans in the coming weeks that deliver even greater value, he added. "Both new and existing customers will be eligible for the new plans when they launch."
Supporting the iPhone Eaters
Now that Sprint has the iPhone to service, it is not a coincidence that it is scaling back its data accessibility elsewhere, Rick Rotondo, VP of marketing for xG Technology, told the E-Commerce Times.
"Anything that sucks data outside of a smartphone has got to be limited if Sprint wants to honor its new US$20 billion contract with Apple," he said.
Sprint is betting its entire future on Apple, he continued, so keeping the new iPhone users happy is paramount.
The iPhone is not available on 4G yet, of course, but that is beside the point.
"Sprint needs to build up a 4G network for when it happens," explained Rotondo. "Its 4G network is not as fast as Verizon's and AT&T's, and it needs to be able to provide as comparable an experience as possible for its iPhone users."
And then there is this: "Just about every other carrier is doing it, so I am sure Sprint figured, 'what the heck,'" he said.
It might have played out differently if Sprint hadn't bet so heavily on Clearwire and its devotion to WiMax, Rotondo noted. "Sprint doesn't have as much spectrum as it did two years ago, and they don't have much of a way to quickly increase capacity now. If this move says anything about the larger telecom market, it is that it is yet another indication for the need for additional spectrum in the carrier space."
Caps for Smartphones?
For the moment, Sprint's promise of unlimited access for smartphones is good — it would lose consumers en masse if it were to backpedal so quickly, Gabe Donnini, lead analyst at Chitika, told the E-Commerce Times.
"I would guess, though, that this is not going to be an indefinite offering for smartphones," he said. "Like all the other carriers, Sprint is coming face to face with the expense of data network costs, especially now that iPhone users will be using the network."
The Apple contract will certainly increase market share for the carrier — and just as certainly increase its network costs. "If Sprint wants to stay on par with competing carriers, it has to make sure it can maintain proper coverage," Donnini said.
Mobile hotspots consume the most data, so it makes sense to include these devices in the first wave of products to receive limited caps, in his view. If it is unable to control its network costs to service the iPhone properly, it may well institute smartphone caps, Donnini suggested.
If it does so, Sprint can fall back on the argument that other carriers are going that route as well. Both Verizon and AT&T have instituted tiered plans with little customer fallout, Donnini noted. "It is the way the industry is moving."