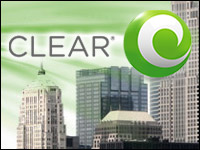 Sprint this week took legal action to prevent Dish from closing a deal with Clearwire.
This is the latest development in the tug of war between Sprint and Dish over the 50 percent of Clearwire's spectrum that Sprint does not already own.
Sprint announced last December that it had worked out a deal to purchase the rest of Clearwire for about US$2.97 per share, which would value the company at $2.2 billion. Dish then countered with an unsolicited bid of $3.30 per share, or $5.15 billion, as part of its plan to acquire spectrum and expand its offerings.
Sprint voiced its disapproval and made a counterbid of $3.40 per share, warning it would be its final offer. Not to be outdone again, Dish came back offering a $4.40 per share, valuing Clearwire at $6.3 billion.
Another Wrinkle in the Fight
Last week, Clearwire's board recommended that its shareholders accept the Dish offer and set a vote on the deal for June 24.
"These bidding wars tend to go a few rounds before the parties exhaust themselves," Joel Espelien, senior analyst at TDG Research, told the E-Commerce Times — or, it seems, until legal action stifles or ends the bidding.
Dish has "repeatedly attempted to fool Clearwire shareholders," according to Sprint, by leading them to believe that accepting Sprint's offer would cause their stock to be subject to debt provisions, claims for monetary damages or regulatory restrictions.
Sprint filed its complaint in the Delaware Court of Chancery, alleging that shareholder rights have been violated due to coercion. It is asking the court to block completion of a Clearwire deal with Dish.
Sprint did not respond to our request for further details. Neither Dish nor Clearwire responded to our request to comment for this story.
Raising the Stakes
Sprint's legal action is a relatively common way to add another layer to a merger-and-acquisition battle, said Craig Dingwall, attorney at Technology Law Group.
"It's part of the merger process, especially one like this where you have two competing companies that are vying for another company back and forth," he told the E-Commerce Times. "You're going to have them use different strategies to stop the other one from getting what it wants, and that seems to be what's going on here."
That's especially true when the stakes are high, as they are in this case, said Dingwall. The U.S.' limited spectrum makes such deals even more valuable. Clearwire's bandwidth could be crucial in helping Sprint bolster its network and make it better able to compete against Verizon and AT&T.
Dish has made it clear it plans to expand its offering beyond TV sets, and acquiring the infrastructure from an existing network would make that job much cheaper and easier.
"Whenever you have a lot at stake, then oftentimes it does result in litigation," Dingwall pointed out. "When you've already put so much time and capital into the process, and you're thinking about the transaction costs and exit penalties, it really enhances that likelihood."
It's too early to tell if Sprint's lawsuit will be able to win back some of that time and capital, but if nothing else, it could at least slow down the Dish deal, said Dingwall.
"There's no litmus test for cases like this," he pointed out. "The court will look at the facts of the case, but there is going to be a lot of bantering back and forth. The stakes are high here, and no one wants the other side to win."