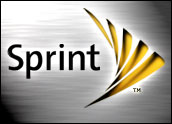 Softbank and Sprint issued a statement late Monday announcing changes to the merger agreement awaiting shareholders' approval. The new deal increases the amount of cash that would go to stockholders by reallocating funds that had been earmarked for direct investment in Sprint.
SoftBank will acquire shares from current Sprint shareholders for US$7.65, up from the $7.30 per share provided in the original merger agreement.
The amended agreement has won the unanimous approval of Sprint's special committee and its board of directors. The transaction could be closed as early as this July.
The Sprint committee and board also announced late Monday that the counteroffer Dish Network presented in April was not reasonably likely to lead to a superior offer and that the committee had discontinued sales talks with Dish.
Sprint's shareholders were scheduled to vote this Wednesday on SoftBank's bid, but that vote has been postponed to June 25. Dish has until June 18, 2013, to make its "best and final" offer.
Justice Gives Thumbs Up
The U.S. Department of Justice last week gave the Federal Communications Commission clearance to review SoftBank's bid just as reports emerged that Softbank might be mulling other options for breaking into the U.S. telecom market if the Sprint deal should fall through.
SoftBank apparently has been busy exploring its alternatives if Sprint's shareholders should favor Dish's offer, but its latest added sweetener is a strong indication that Sprint is far and away its first choice. As a backup plan, Softbank reportedly has engaged in talks with Deutsche Telekom, which owns about 75 percent of T-Mobile USA, about a possible deal that could help Softbank enter the U.S. telecom market.
The two companies apparently have been discussing a possible SoftBank acquisition deal for about a year. The talks intensified following Dish's competing bid for Sprint, though. T-Mobile shareholders seemed pleased about the possible plan. Its shares rose about 3 percent when the news about SoftBank's interest surfaced.
Comparing the Bids
The outcome is now in the shareholders hands, as a thumbs up from the FCC seems very likely, said technology industry analyst Jeff Kagan.
"The merger will likely be approved since Sprint is not a big enough a competitor today to muck up the competitive playing field," he told the E-Commerce Times.
Without Dish's offer, the path would have been relatively clear for that shareholder approval, said Joel Espelien, senior analyst at TDG Research. Dish's $25.5 billion bid was difficult for Sprint and its shareholders to ignore, but now that Softbank has upped the ante, it appears to have regained favor. Of course, Dish may come back with a higher bid too.
"It is always difficult for a board to stop a bidding war once it starts," Espelien told the E-Commerce Times. "Sprint may want to take the SoftBank deal — the proverbial bird in the hand — but it has a legal obligation to evaluate the Dish offer. It is equally difficult for a public company board to turn down a higher offer once a bidding process starts."
Another Step in Consolidation
No matter which company ends up winning Sprint, the consolidation process will continue, said Kagan.
"Sprint accepting one is not the end of the game — It's just the end of the inning. There are still other innings to play over the next few years. There will be next steps and other acquisitions to come," he pointed out.
"Whether Sprint chooses SoftBank or Dish, this excitement is not over," said Kagan. "The loser will try just as hard to do another deal to break into the U.S. wireless business."
SoftBank's discussions with DT make sense, said Espelien. For any wireless provider outside the U.S. that wants in on the domestic telecom market, T-Mobile is the one to choose — even if it won't be the one gaining the most from any deal.
"With its own deal for MetroPCS done, T-Mobile is now the only other game in town for somebody serious about entering the U.S. wireless market," he pointed out. "The real winner there, however, is still the parent company, Deutsche Telekom, who still owns 75 percent of T-Mobile USA and stands to benefit greatly from any future bidding war for a now-stronger T-Mobile USA."