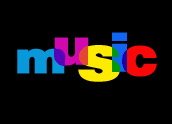 The free music download site SpiralFrog.com has finally croaked its first notes.
The company's online launch has been in the works since August of last year, and the company missed its well-publicized December 2006/early 2007 launch plans, apparently due to executive shakeups.
Today, however, end users can download more than 800,000 songs and videos.
While free of charge, SpiralFrog's downloads do come at a cost: the user's time. The downloads take about 90 seconds, giving the user time to view ads on the site and otherwise click around and read about the music industry. Each track downloads one at a time, but SpiralFrog keeps track of the user's downloads in a Download Manager queue that stays in the upper right corner of each Web page. Once a song downloads, the user has to act to start the next download.
Once downloaded, the user can play the songs via a PC through Windows Media Player or a portable player that supports WMA files. SpiralFrog doesn't support playback on Apple's iPod line or even Microsoft's Zune, nor does it provide a solution for Mac OS X users. The service only works via Windows XP or Vista PCs.
Despite the Limitations
The limitations most likely weren't created so that Apple customers would be barred from the free download party — they most likely come from SpiralFrog's digital rights management (DRM) implementation.
"I think there's some potential here," Mike McGuire, an analyst and vice president of research for Gartner, told the E-Commerce Times. "They've got a nice front end, and they are building their catalog. One of their challenges is that DRM deployments — the way they have gone for everyone but Apple — get in the way of the experience. It's not that everybody wants to make an illegal copy, it's just, 'I can't listen to the music when I want to because there's an issue,'" he explained.
Right now, that issue appears to be a membership renewal every 30 days. If a member doesn't renew their membership, the songs will play for another 30 days, but the member won't be able to download any new songs until they renew. Membership renewal may include filling out a survey that SpiralFrog will use to help it sell targeted ads.
All About the Experience
In addition to ease of use, SpiralFrog's success may be limited to the size of its catalog and overall user experience. Apple's iTunes store, for example, boasts more than six million songs. SpiralFrog says it's increasing the number of available songs, but the service currently only offers music from one major record label — Universal.
"Their technology works, and it's relatively painless," McGuire said. "But they have to get the major labels and have a catalog that's as expansive as iTunes."
In addition, McGuire noted that Apple has set the standard for online music transactions, and that SpiralFrog will have to maintain a similar level of overall ease-of-use to be successful.
Pirates on the Pond?
If the music is free, won't it be that much easier — or enticing — to find ways to copy the songs, if only to create a version playable on iPods?
"If it's protected, you've got to go out and find a tool that may or may not work on that version to crack the DRM, which is frankly more trouble than most people want to go to. It's not easy but technically possible," McGuire said. "There's only a small percentage of people willing to go to that trouble."
Either way, if the music industry makes free music easy to download and listen to, it might discourage piracy from occurring in the first place.
"DRM is more of a roadblock than a prison," Susan Kevorkian, a consumer audio market analyst for IDC, told the E-Commerce Times. "It's a risk the music industry is aware of, and their primary concern today is controlling piracy en masse," she added.
"Today, it's a DRM-protected situation, but as the music industry continues to evolve, and IP and wireless music services continues to evolve, we may see DRM-free downloads become available through advertising as well — just as we have seen them become available for a la carte purchase from the likes of Apple's store, coming up from Amazon and Wal-mart," Kevorkian noted.