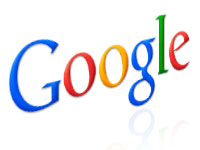 Investors sent Google's shares soaring past the US$1,000 mark Friday following its stellar third-quarter earnings report.
Google reported $14.89 billion in revenue, a 12 percent increase compared with the same time a year ago, beating Wall Street expectations. It posted net income of $2.97 billion, up from the $2.18 billion a year earlier.
Google-owned sites accounted for 68 percent of the company's total segment revenues, bringing in $9.39 billion, a 22 percent increase from Q3 2012.
Google shares rose more than 8 percent in after-hours trading on Thursday and continued to soar on Friday. Shares hit an all-time high of $1,015, beating the previous $928 high set in July, and closed the day at $1,011.
Challenges Ahead
Google's earnings report also highlighted some challenges, though. Motorola Mobility revenue continued to drop, with the mobile phone business losing $248 million during the quarter, compared with the $192 million it lost a year earlier.
Motorola Mobility introduced the Moto X in August — its first smartphone launch since being taken over by Google.
The device received generally favorable reviews, but between the cost of marketing and the difficulty of competing in the competitive smartphone market, the Moto X has yet to help out Google's bottom line.
Google also acknowledged challenges with mobile advertising. The number of paid clicks rose 26 percent over last year, but since mobile ads sell for cheaper rates than desktop ads, the price per click fell by 8 percent from a year ago and 4 percent from the previous quarter.
Google is making moves to counteract those losses, though. It is launching Google Enhanced Campaigns, a feature that allows advertisers to buy ads for multiple devices — including both mobile and desktop — through one system.
Those efforts, combined with the strength of Google's core businesses, were enough to send shares to an all-time high, said Trip Chowdhry, senior analyst at Global Equities Research.
"Google showed with this recent report that its search and Google-owned sites are very strong, and the stock is obviously reflecting that," he told the E-Commerce Times. "Many companies in the industry are having trouble generating revenue from mobile ads, and Google is doing something about that, which for now is a good sign."
Future Prospects
Eager investors should be warned that they might not be able to ride that high forever, said Brian Wieser, analyst at Pivotal Research Group.
"While most investors will look at Google more positively following this quarter, over time issues such as margin erosion, competition and capital intensity will eventually impact the stock," he told the E-Commerce Times. "We have to note both Google's durable strengths and the costs required to sustain them."
Those costs — such as investments in long-term projects like Google Glass, initiatives to improve Internet accessibility worldwide, efforts to build hardware products or autonomous cars — are the kinds of costs that have brought Google the success it enjoys today, said Chowdhry.
That makes it difficult to predict what the next quarter will bring, he said, but over the long term, the stock is a solid investment.
"Google is Google because Larry Page and the rest of the leaders have instilled a vision that invests in big, bold and long-term projects," Chowdhry noted. "This isn't a company that manages quarter to quarter, so it's tough to take one solid quarter too seriously — but it certainly seems that Google is one of the companies in this industry that has the recipe to succeed in the long run."