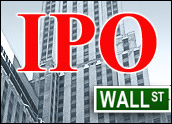 SolarCity enjoyed a much better IPO than some of its green industry peers have had in recent months. Its stock rose 47 percent on Thursday, netting about $92 million for the day.
SolarCity opened at US$8, skyrocketed to about $15, and closed at $11.79 per share. The stock continued to perform well on Friday, trading around $12 at midday.
SolarCity finances and installs solar equipment. Its business model allows it to avoid the manufacturing costs that have sidelined other U.S. solar companies in the past.
Still, investors had shied away from SolarCity in the run-up to its IPO. It had been hoping to raise $150 million, or about $13 to $15 per share.
Other clean-tech industry leaders have faced more daunting challenges. The past year has seen the high-profile Solyndra bankruptcy, while companies such as BrightSource Energy and Enphase Energy are struggling to compete on the public market.
The buzz surrounding SolarCity may be partly due to the influence of its chairman and main backer, Elon Musk, who founded SpaceX and cofounded Tesla Motors and PayPal.
Solar's Looking Sunny
Investors still need some convincing when it comes to clean-tech companies, noted Lisa Frantzis, managing director of energy for Navigant. There have been some recent signs of growing excitement in certain regional areas, however.
"It's a great time to be investing in solar," Frantzis told the E-Commerce Times. "There are a lot of things that are coming together that really make solar come together, such as the 30 percent investment tax credit; system prices as low as they've ever been; excess supply in the market driving down prices; and third-party financiers like SolarCity doing well. That makes it a place where a lot of things converge to make solar very attractive to consumers."
The company's positive first day is a sign investors might be inclined to let riskier solar endeavors of the past be bygones.
"I think other IPOs and other initiatives can follow suit, assuming SolarCity maintains this momentum," said Tim Cassidy, CEO and president of Prime Solar Network.
"There was already money coming into the industry without the IPO — for instance, for conservation products — so this is a movement that's gained a lot of interest," he told the E-Commerce Times.
Right Side of Business Model
While more investors might be giving the thumbs-up to solar companies in general, SolarCity's business model has a lot to do with its IPO success, Navigant's Frantzis noted.
"If you look at the value chain, the money is being made on the financing and installation side of the business, and manufacturers are taking a real hit right now," she said. "There is so much excess in the market — and a lot of competition in the solar industry at the moment — that people are reducing prices to ridiculous margins just to win deals, and it's hard to sustain a business that way."
That's a trend that's likely to continue in the U.S. in the near term, Frantzis predicted.
Solar companies also face challenges in knowing where to set up shop in the U.S., said Prime Solar Network's Cassidy. As regulations and politics change from state to state, so do attitudes towards clean tech.
For instance, just a few years ago New Jersey was considered one of the prime states for solar investment; however, it's now viewed as risky there.
Massachusetts is currently a better option, but that also could change, Cassidy pointed out.
SolarCity's business model allows it to be flexible — reaching out to consumers where there is interest, rather than producing a product and then hoping to sell it. Its stellar public opening might be the first of many positive days.
"SolarCity and a few other companies have the advantage of being able to provide financing along with the product. Financing is what drives the bus, and they have flexibility with that," said Cassidy. "They are well organized from a sales standpoint. At the end of the day you can have a great product, but if you don't have a great marketing model and financing that's attractive to consumers, it's not enough."