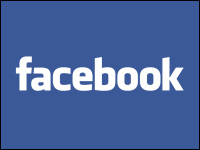 In response to a raft of recent privacy changes at Facebook, U.S. Sen. Charles Schumer, D-N.Y., on Monday asked the FTC to design privacy rules for social networking sites, including clear guidelines on how information submitted to sites like Facebook, MySpace and Twitter can be used and disseminated.
"Hundreds of millions of people use social networking sites like Facebook, MySpace and Twitter every day," said Schumer. "These sites have helped reconnect old friends, allow families from far away to stay in touch, and created new friendships; overall they provide a great new way to communicate.
"As these sites become more and more popular, however, it's vitally important that safeguards are in place that provide users with control over their personal information to ensure they don't receive unwanted solicitations," Schumer added. "At the same time, social networking sites need to provide easy to understand disclosures to users on how information they submit is being shared."
'There Is Little Guidance'
Schumer's call to the FTC comes hard on the heels of recent news that Facebook has decided to provide user data to select third-party websites and has begun sharing personal profile information to which users previously had the ability to restrict access, according to the senator.
Those recent changes by Facebook "fundamentally change" the relationship between the user and the social networking site, according to Schumer. "There is little guidance on what social networking sites can and cannot do and what disclosures are necessary to consumers," his office said.
In his letter to the Federal Trade Commission, Schumer expressed concern about the collection and sharing of data on social networking sites and the disclosure process by which users are notified that their private information is being shared.
'I Will Support Them'
As a possible solution, Schumer asked Jon Leibowitz, the FTC's current chairman, to examine the privacy disclosures of social networking sites to ensure they are not misleading or fail to fully disclose the extent to which they share information. He also urged the FTC to provide guidelines for use of private information and prohibit access without user permission.
"I am asking the FTC to use the authority given to it to examine practices in the disclosure of private information from social networking sites and to ensure users have the ability to prohibit the sharing of personal information," Schumer explained. "If the FTC feels it does not have the authority to do so under current regulations I will support them in obtaining the tools and authority to do just that."
'We Were Surprised'
Facebook, for its part, reasserted its commitment to privacy protection.
"We were surprised by Senator Schumer's comments and look forward to sitting down with him and his staff to clarify," spokesperson Andrew Noyes told the E-Commerce Times.
"As Internet users seek a more social and interactive experience, Facebook has responded," Noyes said. "Last week, we announced several new products and features designed to enhance personalization and promote social activity across the Web. None of these changes removed or reduced people's control over their information and several offered even greater controls."
'Facebook's Highest Priority'
Facebook also recently announced a pilot program with Microsoft, Pandora and Yelp to provide additional personalization on their sites, based on information that is already publicly available, Noyes noted.
"These partners were carefully chosen, reviewed and are contractually required to respect users' privacy preferences," he added.
In short, "Facebook's highest priority is to keep and build the trust of the more than 400 million people who visit our service every month," Noyes said. "To do so, we've developed the most powerful tools of any major Internet company to give people control over what information they want to share, when they want to share it and with whom."
'A Consumer Should Not Need a PhD'
Privacy organizations, however, aren't so sure.
The Electronic Frontier Foundation, for example, recently published a guide to protecting privacy in light of Facebook's new changes.
"A consumer should not need to have a PhD in order to understand the privacy policy of a social networking site, and increasingly it does seem — particularly with respect to Facebook — that it's an extremely complex task to figure out how to protect your privacy," Paul Stephens, director of policy advocacy with the Privacy Rights Clearinghouse, told the E-Commerce Times.
'Impossible for Consumers to Keep Up'
"I think the social network sites have proven that they are not acting in a responsible fashion in terms of protecting people's privacy," Stephens added.
"Facebook has shot itself in the foot one too many times, starting with Beacon," he concluded. "It seems like they're coming out with something new every day of the week, and it's literally impossible for consumers to keep up. I think some sort of government regulation will ultimately be necessary."