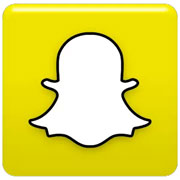 The furor around popular technology startups shows no sign of letting up. The latest big-money rumor centers on Snapchat, the company behind the eponymous 2-year-old smartphone messaging app that has yet to earn a cent. Its would-be suitor, Facebook, reportedly made an all-cash US$3 billion offer in recent weeks. However, Snapchat turned it down.
The offer and subsequent snub came as Snapchat reportedly was considering a potentially more lucrative deal: a $200 million round led by Chinese Internet firm Tencent Holdings that would value it at $4 billion.
Price Wasn't Right
Snapchat cofounder and CEO Evan Spiegel seems to believes the company is worth more than the $3 billion Facebook was willing to part with, and won't seriously consider a buyout or investment until early next year at the earliest, according to The Wall Street Journal, which cited sources close to the matter.
However, investor Benchmark Capital played a role in the decision to reject Facebook's offer, according to a New York Times report. Benchmark was an early investor in Instagram and apparently was disappointed when the company behind the popular photo-sharing app agreed to be acquired by Facebook for $1 billion last year.
Instagram could have found success by itself or found higher offers, in Benchmark's view. Around eight months after the Instagram sale, Benchmark made a $13 million investment in Snapchat.
Ephemeral Messages
Snapchat allows users to send ephemeral messages to each other that expire for good, typically within 10 seconds after recipients view them. In September, Snapchat users sent 350 million such messages daily — up from 200 million in June — according to the company.
Spiegel apparently believes there's plenty of room for growth, although Snapchat has not revealed its number of users.
"Facebook is great as a platform, but there's not a lot of real instant interactivity going on in the context of the engagement or what's taking place there," Alan Webber, technology industry analyst at Asymmetric Insights, told the E-Commerce Times. "I think Facebook is looking for other opportunities for people to engage faster and quicker. Not quite Twitter-level, but something more like instant messaging, which is what Snapchat is."
Social Media Boom
The commotion around Snapchat comes at a time when social media and smartphone messaging services are enjoying a boom in the marketplace. Twitter held its initial public offering last week and saw its stock soar 70 percent above the $26 price the company established, carrying it to a $25 billion valuation, despite its lack of profits.
Pinterest, meanwhile, last month raised $225 million for a $3.8 billion value, though it has not yet monetized its popular website.
Instagram's lack of profitability — though it recently has started displaying ads — didn't dissuade Facebook from snapping it up. Borrowing a page from Snapchat's playbook, Instagram last year launched Poke, an app that mimics Snapchat's key vanishing-act functionality.
The Young Crowd
Facebook may be particularly keen on Snapchat due to its popularity among young audiences, who are increasingly aware of the risks of public-facing social media to their future prospects should they post unflattering information about themselves or others.
More of Facebook's users are accessing the service through smartphones, which increases mobile ad revenue, but fewer young teens are visiting the site on a daily basis.
"As moms and dads and grandparents continue to start getting on Facebook, the kids are worried their activities are going to be seen by their parents," Gordon Owens, digital marketing professional at GO Digital WSI, told the E-Commerce Times.
"The kids in my life — their parents have required them to be friends with them on Facebook as a caveat of them being on Facebook. I'm sure the kids are quick to adopt anything the parents haven't heard of, especially Snapchat. The whole premise is that everything you do goes away and it's not a permanent record," he noted.
"I'm amazed at the amount that Facebook offered for Snapchat," Asymmetric Insights' Webber said. "To me, that's absolutely incredible. Whether they're actually worth more or not, I don't know. It's one of these shots at a younger audience, which is what Snapchat has."
The Third Man
Snapchat is not without its controversies. The company's founders, Spiegel and CTO Bobby Murphy, as well as its investors, are being sued by Reggie Brown IV, who claims he was the third cofounder of Snapchat and was kicked out of the company by Spiegel and Murphy.
The two tried to cover up his ouster, Brown alleges.
Meanwhile, it's up for debate whether Snapchat has a real shot as a successful, independent entity in the long term.
"Facebook would be a logical move — but the same time, when you look at some of the new technologies that are out there, Facebook is starting to get a little long in the tooth," Webber noted. It's a fairly old technology. I think [Snapchat] has to start monetizing, or they're going to have to look for a really great platform to integrate into."