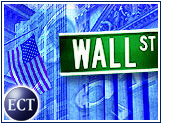 Is there life after Nasdaq? A number of e-commerce companies, in danger of seeing their stocks delisted from the Nasdaq Composite Stock Index, are having to find out the hard way.
For example, after its stock traded below US$1 for 30 days, online grocer Webvan (Nasdaq: WBVN), received notification earlier this month that its stock might be delisted if it continued to fail to meet Nasdaq requirements.
"Our focus right now is to instill investor confidence," Webvan spokesperson Bud Grebey told the E-Commerce Times.
However, Eric Barnes, president and general manager of Capital Funds Group, a firm that helps companies solve financial problems, told the E-Commerce Times that companies with solid business plans might do better to take their own stocks off the Nasdaq, rather than wait for the Nasdaq to do it for them.
"That is always an option," Barnes said. "If there's really a business there they think they can rebuild, that's a very smart thing to do."
Elective Surgery
By removing its stock from the public market, a company could save US$25,000 to $50,000 a year by avoiding regulatory filings, shareholder communications and other expenses, Barnes said.
"They don't gain anything by staying on Nasdaq," Barnes said. "Once a company gets knocked off, they're looking at an awful lot of money to come back again."
Of course, some companies are not ready to fall on the Nasdaq sword themselves. The lure of the attention-grabbing exchange, and fear of the unknown, are simply too great.
"Certainly being listed on Nasdaq has certain benefits," Webvan's Grebey said.
Death Knell for Some
A Nasdaq delisting has already been a mortal blow to several e-commerce companies, including Garden.com, which ended up going out of business and selling its assets, some to Walmart.com and some to seed company W. Atlee Burpee & Co.
Pets.com, a formerly high-flying e-tailer of pet supplies, which also fell short of Nasdaq requirements, is now in the process of liquidating its assets.
One company stared a Nasdaq dagger in the face and lived to tell the tale. Beyond.com (Nasdaq: BYND), which builds and manages online stores for businesses, escaped delisting last year after noteholders exchanged their securities for new ones, in order to help the company meet Nasdaq's requirement of $4 million in assets.
Pink Sheet Graveyard
On the other hand, online pharmacy PlanetRx.com, another Nasdaq casualty, said earlier this month that it would not fight delisting as it continued to look for financing. The company said it had enough cash to stay in business for at least five months.
However, the post-Nasdaq life provides something less than a fresh start. Once a company is kicked off the Nasdaq, its stock is listed on the over-the-counter "pink sheets" for thinly traded issues. The difference between that status and the visibility the Nasdaq accords is considerable.
"When they go onto the pink sheets, they're essentially dead," Barnes said.
Reverse Splits
Some companies under the threat of a Nasdaq purge chose to engineer reverse stock splits in order to keep their stock prices above $1, a move regarded by some with skepticism.
"It's phony," said Barnes. "It's not real."
Drkoop.com (Nasdaq: KOOP), which is also struggling to stay on the Nasdaq, recently canceled a planned shareholder vote on a reverse split, saying several "significant" holders would have voted against the move, dooming it to failure. Officials at the Internet health-care company declined to comment on the company's Nasdaq status.
Webvan Turning Corner?
As far as Webvan goes, the company may yet be able to stave off a delisting. The company announced Thursday a plan to "dramatically reduce" costs and avoid the need to tap capital markets this year.
Webvan said it will delay its planned expansion into several Eastern cities as it conserves cash and consolidates the operations of HomeGrocer, which it acquired last year for $1.2 billion.
However, though Webvan stock rose as high as 94 cents on Thursday, it closed Monday back down at 58 cents. Ultimately, this inability to sustain any momentum is what has put Webvan into Nasdaq jeopardy.
The bottom line on delisting is that it is usually a symptom, rather than a cause, of a company's dire financial straits. If in fact there is life after Nasdaq, the solution — if not the miracle — will have to be in place before the delisting even occurs.