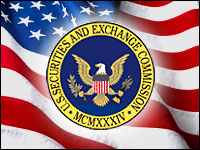 In the weeks running up to Facebook's initial public offering on May 17, correspondence between the Securities and Exchange Commission and the social media giant flew fast and furious.
The government agency had a number of questions about Facebook's business model that it felt were not adequately addressed in its S-1 filing early in the year, according to documents just made public.
Facebook wound up amending its filings several times in response to the SEC queries and requests.
Much of the SEC's focus was on Facebook's lack of a core mobile play. The SEC pushed Facebook to emphasize this gap in its functionality. It had other concerns as well — many other concerns. By the end of the back-and-forth, the SEC had asked Facebook to do the following:
Discuss the potential risks to its current and planned business model posed by the recently released Consumer Privacy Bill of Rights;
More precisely disclose the revenue from ads shown to Zynga app users on Facebook;
Provide better disclosure on its average revenue per user by geography and the impact this could have on its growth prospects;
Clarify that the equity portion of the consideration to be paid to Instagram would be determined based on the fair value of Facebook's common stock on the closing date of the acquisition;
Describe the nature of the AOL patents and patent applications acquired from Microsoft, as well as the material terms of its license agreement with Microsoft; and
Explain the extent of Facebook CEO Zuckerberg's post-offering control, including his voting majority, his ability to designate a successor, and the implications of being a "controlled company."
The SEC and Facebook did not respond to our requests to comment for this story.
Looking Back and Wondering
The questions could seem unduly nitpicking to those unacquainted with SEC queries. In fact, they are fairly routine, especially for a deal of this magnitude. Amending a filing before an IPO is also standard operating procedure.
Looking back on the helter-skelter process that was the Facebook IPO and its subsequent stock price drop, one can't help but wonder if the SEC should have been harder on Facebook.
To be sure, a great deal of the blame for the botched IPO can be laid at Nasdaq's feet. A glitch in its trading system caused a two-hour delay, throwing investors and traders into a panic.
Facebook's stock performance has been lackluster ever since, though, suggesting the market all of a sudden came to realize its business case was less than robust. Most troubling of all are reports that underwriters Morgan Stanley, Goldman Sachs, and JPMorgan downgraded their earnings forecasts for Facebook shortly before the IPO, which was a highly unusual development.
Investors Knew or Should Have Known
Much of this talk is Monday morning quarterbacking, said Michael Robinson, executive vice president of Levick Strategic Communications and chair of the firm's corporate and public affairs practice.
"Even if you were living in Cheney's undisclosed location, you had to have known there were risks associated with an IPO — that is a given for any IPO, in fact," he told the E-Commerce Times.
Anyone with even a passing acquaintance with Facebook knows it is weak in mobile, he said.
The risks the SEC was focusing on were standard fare, "similar to an airplane manufacturer saying that there is a risk from time to time that one of its planes could crash."
More Light Around Revenues
Most of the risks the SEC asked about were obvious to investors, and more's the pity Facebook didn't completely come clean on some issues, such as how it planned to monetize mobile, Trip Chowdhry, managing director of equity research at Global Equities Research, told the E-Commerce Times.
Still, the SEC should have focused more on other aspects of Facebook's revenues to give better insight into the company's would-be public investors, he suggested.
For example, "I think investors would have been well off knowing what percentage of Facebook's current revenues come from its existing shareholders," said Chowdhry.
With that information, he said, investors could make better judgments about Facebook transactions.