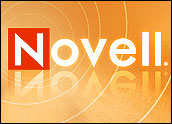 Feeling nostalgic about the early Clinton years? The dawn of the dot-com heyday? The Seattle grunge music scene? If so, you're in luck. The U.S. Supreme Court is giving the go-ahead for two tech companies to finish a battle that began more than 10 years ago but became bogged down in the legal system.
Specifically, the Court has backed up a lower court decision that allows Novell's antitrust lawsuit against Microsoft to proceed.
No Difference
The irony of the Supreme Court's action, of course, is that however the case plays out — whether Microsoft settles or the two actually have their day in court — there will be absolutely no impact on the current competitive environment. Microsoft, it hardly needs to be said, won the market battle many years ago.
Indeed, Novell and Microsoft are now business partners, with Microsoft reselling Novell's Suse Linux products.
Furthermore, the two firms worked out a deal in 2004, with Microsoft agreeing to pay US$536 million to settle claims that it had worked to bring down Novell's NetWare operating system.
Remember WordPerfect?
Novell had also accused Microsoft of deliberately targeting and destroying its WordPerfect and Quattro software lines in 2004 — which is the focus of the revived lawsuit.
The days when Microsoft wasn't the dominant tech platform may be hazy memories, but more than 10 years ago, it was engaged in a fierce battle for the desktop against many firms, including Novell.
The first two versions of Windows had made little headway in the market. When Microsoft's third release came out, though, the game changed significantly. However, Novell had designed WordPerfect for compatibility with IBM's OS 2, recalled Richard Bliss, vice president of marketing for Gwava, one of Novell's largest business partners.
"Microsoft viewed any word processing application that supported another platform as nothing but a deterrent for the user to move off of that platform and to move to Windows," he told the E-Commerce Times. By killing off applications that didn't support Windows or supported multiple platforms, he said, Microsoft ensured its own dominance.
Old Issues
These are dead issues, Bliss noted. Microsoft is the dominant desktop vendor — for now, at least — and is doing a good job of establishing its Web 2.0 bona fides as well.
More than likely, the Supreme Court ruling will result in another settlement and another cash infusion for Novell. The case also puts Novell back in the spotlight, he said, which is undoubtedly a plus for a one-time tech titan that has become relatively obscure.
"This will be very beneficial from a marketing standpoint for Novell," Bliss commented. "The publicity will help them get the message out that they are a new company with a new mission that even Microsoft is now supporting."