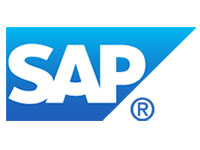 SAP last week released SAP Business Suite powered by SAP HANA (High-Performance Analytic Appliance), which marries its popular integrated applications with its high performance business analytics platform.
SAP Business Suite is the largest application SAP has in terms of customers, Ken Tsai, VP, SAP Hana product marketing at SAP, told the E-Commerce Times. "That makes this release a major milestone for SAP."
The introduction of SAP Business Suite by HANA is attracting significant interest from ISVs and third parties, Tsai added.
Analytics for the Masses
The rollout of this product on HANA is an important step for SAP, Charles King, principal of Pund-IT, told the E-Commerce Times.
In a nutshell, HANA is SAP's attempt not only to bring analytics to the masses but also to give the company a seat at the table as demand for such capabilities explodes.
"That is the larger strategy and value proposition that SAP is going after with this release," said King.
Until recently, much of the interest in analytics technologies and solutions has been driven by systems vendors, he noted. Typically, their response was to deliver a database plus specially designed and optimized hardware.
"What SAP has done is come up with an analytics engine that can be deployed on any x86 platform," King observed. "HANA could become a de facto analytics platform for industry standards-based systems."
SAP Business Suite powered by SAP HANA "puts SAP in the thick of it and its partners in the thick of it too," he said.
Making Business Real-Time
SAP has deployed other business applications on HANA, and it also plans to deploy SAP Business All-in-One on HANA for its medium sized customers.
However, SAP Business Suite will likely become the company's poster child for HANA, given its integration and range of capabilities.
"It is the same suite that our customers know and love, but faster and in real time," Tsai said. "Otherwise, the user interface has not changed. All we did was optimize the operation so users could take advantage of what HANA has to offer."
With a combined transactional and analytical workload, as well as combined predictive and prescriptive analytics, HANA's strength is in real-time calculation and analysis, Tsai said.
That means as new data enters the system, it immediately becomes available to line of business users.
"Customers can collect real-time insights and run simulation scenarios on the spot when trends or data change quickly," Tsai pointed out.
For example, say a factory received a last-minute request to increase an order size. With a system running on HANA, said Tsai, it would be possible to see almost immediately whether it could accommodate the order.
Similar capabilities can be applied to any business function, he said, from marketing analysis to financial closes, receivables management, material resource planning, and consumer and social sentiment analysis.