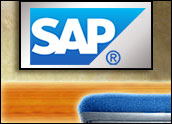 SAP has revealed plans to acquire Ariba, an enterprise e-commerce network, for US$4.3 billion as part of the German company's expansion into cloud computing.
SAP will purchase Ariba for $45 per share — about 20 percent more than its market price. Ariba's board approved the purchase unanimously. The sale is expected to be completed during the third calendar quarter of 2012, dependent on Ariba shareholder approval.
Ariba will help SAP become a leader in the fast-growing market for cloud-based services geared toward business application collaborations, said coCEOs Bill McDermott and Jim Hagemann Snabe.
Getting in on Cloud
The purchase is just one of SAP's efforts to enter full force into the cloud applications business. Last week, it unveiled a roadmap for its push into the market that focuses on managing customers, suppliers, employers and financials. Focusing on that market is a smart move for the company right now, Denis Pombriant, analyst at Beagle Research, told the E-Commerce Times.
"It's good for the industry that the lagging company in cloud computing is becoming more aggressive," said Pombriant.
The move to invest in an established cloud applications platform rather than attempting to create it on their own is also a calculated decision, and one that many of its competitors also made, said Pombriant.
"SAP, like many market leaders in a paradigm shift, decided to wait until the new paradigm was established and, rather than developing new capabilities suitable to the paradigm, is using its cash to buy in its research and development," he said. "This is not surprising and you only need to look at the many multibillion-dollar acquisitions that Oracle made last year as validation."
What's more, said Pombriant, is that as SAP makes its push into cloud computing, it's being very deliberate about its choices.
"The acquisition of Ariba says more about acquiring expertise than technology and the culture transplant is at least as important as technology acquired in the deal," he said. "In addition to cloud solutions, SAP needs cloud DNA, which even McDermott admits they don't have in-house, at least in sufficient quantity."
Bring On the Competition
SAP isn't the only business management software maker looking to invest in the cloud. Its main rival, Oracle, recently shelled out $1.9 billion for Taleo and another $1.5 billion for RightNow.
"This really improves SAP's capabilities to compete against Oracle and others," Dana Gardner, principal analyst at Interarbor Solutions, told the E-Commerce Times.
This type of purchase is one SAP has to make if it wants to remain competitive, said Gardner.
"SAP doesn't have a choice in getting into this business," he said. "They need to be in the business applications business, which will eventually integrate with other types of cloud services, such as integration and Infrastructure as a Service. This is exactly what they want to be in right now," he said.
SAP understands that, said Pombriant, and will be looking to make more acquisitions as the industry grows.
"This is not their first purchase and it won't be their last," said Pombriant.
Neither Ariba nor SAP returned our requests for comment.