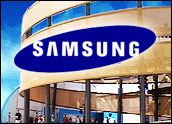 Samsung Electronics has named two new chief executive officers, bringing the number of company heads to three: Joining the current CEO Oh-Hyun Kwon as coCEOs will be Boo-keun Yoon and J.K. Shin. They are the head of Samsung's consumer electronics and mobile divisions, respectively.
Both men have scored notable achievements in their roles. Under Yoon, Samsung's TV business strengthened its grip on the global market, after becoming the top provider in the world in 2006. Shin helped drive Samsung's mobile business to significant levels of growth. Indeed, Shin just oversaw the successful product launch of the Samsung Galaxy S4, not 24 hours before the announcement of his new title.
Both executives will maintain their current responsibilities as they move up the corporate ladder: that is, Yoon will continue overseeing the consumer electronics division, which includes TV and appliance products, while Shin will remain in charge of the IT & Mobile Communications Division.
Big-Picture Implications
The executive reshuffling is intriguing because it suggests, among other things, an even greater emphasis on mobile for Samsung going forward.
"The announcement of J.K Shin as a coCEO show how strategic the mobile business has become for Samsung — a company that sells a variety of consumer products," Andreas Scherer, managing partner of Salto Partners, told the E-Commerce Times.
"Without any doubt, Samsung grabbed in a very short period significant market share in the mobile industry," he continued. "It's almost scary to hear that J.K. Shin is by far not content with Samsung's results."
Samsung's Mobile Ambitions
So, where else — or how much higher — can Shin, et al., drive Samsung's mobile business? One clue might be found in Samsung's move last month to fold its Bada OS into the open source mobile OS Tizen, suggesting that Samsung is opening yet another front in the mobile wars. Samsung is expected to come out with a Tizen-based phone later this year.
Google, in the meantime, recently folded Android into its Chrome unit. It may be premature to conclude that the love affair between Samsung and Android is cooling, but there are definitely some changes afoot.
Windows 8-based phones may also draw Shin's interest, Scherer said.
"Shin expressed some disappointment over the market share of Windows 8-based phones," he said, "so we can expect some interesting discussions between Samsung and Microsoft in the future."
Too Many Heads?
Shin is the one to watch for leadership in the volatile mobile industry, but it may turn out to be problematic for Samsung to have three equally powerful company chiefs.
"While it is understandable that Samsung may want to hedge its bets at this critical point in time — what is actually the inflection point in the history of the smartphone evolution — it is impossible to be successful with three CEOs," Chuck Pappalardo, managing director of exec recruitment firm Trilogy Search, told the E-Commerce Times.
"What the company needs is a strong leader who can bring all aspect of the business together into a single vision," he said.
Although its Thursday launch of the Galaxy S4 appears to have been highly successful, Samsung is in a serious struggle for long-term viability, Pappalardo pointed out.
"While many believe the company produces the best product from a technical standpoint," he said, "its competitors have clear advantages."