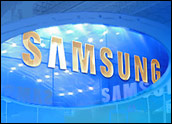 Samsung stockholders went scurrying for the exit on Friday when a research note from J.P. Morgan predicted that third-quarter shipments of the Galaxy S4 would be disappointing. The company lost about US$12 billion in market value that day and edged further down on Monday.
J.P. Morgan was not the only company to come out against Samsung. Other investment and brokerage firms, such as Shinhan Investment Corp., E*Trade Securities and Fitch Ratings, have either downgraded the company's ratings or commented on its diminished prospects in recent days.
In the United States, though, it appeared that J.P. Morgan's findings, which apparently caught many investors off guard, was the catalyst for investors' about-face. Checks of Samsung's supply chain show that monthly orders have been cut 20 percent to 30 percent starting in July, analyst J.J. Park wrote. J.P. Morgan downgraded the share price as a result.
Why the Rush?
Given that Samsung was only recently the mobile sphere's golden child, it is difficult to understand the investment community's seeming turnaround in opinion.
Just last week, Strategy Analytics reported that Samsung's overall sales in the first quarter of 2013 made it the world's largest smartphone vendor, noted Barry Randall, a Covestor model manager.
"As for the S4 itself, Samsung self-reported that they'd sold 10 million units in the first month after its late-April launch," Randall told the E-Commerce Times. "Apparently the SIII took about twice that amount of time to get to 10 million units. So by any realistic measure, the S4 is selling well."
That said, there certainly is room for more transparency, he added.
For instance, it is difficult to discern whether the S4's sales growth is truly decelerating more quickly than expected, or if Samsung simply over-ordered from its supply chain partners. Another J.P. Morgan analyst noted some overbooking in the supply chain, Randall said, but also indicated some sales weakness in Europe and in Samsung's home market of Korea.
Randall's take?
"I believe that because the immense S4 sales momentum was stronger than it was for the SIII upon the latter handset's release, it's logical that the inevitable sales growth deceleration would happen sooner and be more pronounced for the S4," he said.
A Commodity Business
There are larger trends, though, that Samsung should be watching — and possibly worrying about — beyond its current numbers for this particular device, said Bill Douglass, principal of Gotham Communications.
Namely, the Android phone sector is quickly becoming a commodity business, he noted.
"Just as the PC industry became a commodity business and flat-lined, the same is starting to happen with smartphones, albeit with a much faster cycle," Douglass told the E-Commerce Times. "Consumers are seeing fewer and fewer compelling reasons to trade up to the 'Next Big Thing' in mobile phones, because the innovations are now just incremental, rather than truly disruptive.
"More and more consumers are realizing that their Galaxy SIII or iPhone 4S is 'good enough' and that it's simply not worth hundreds of dollars and being shackled to a new two-year contract just for a faster processor and a few new bells and whistles," he added.
What Douglass finds particularly telling is not these recent sales projections but a finding in April that Samsung now spends more on marketing than on R&D.
"It's becoming about window dressing and marketing," he concluded. "Consumers more and more are seeing all Android phones as being pretty similar."